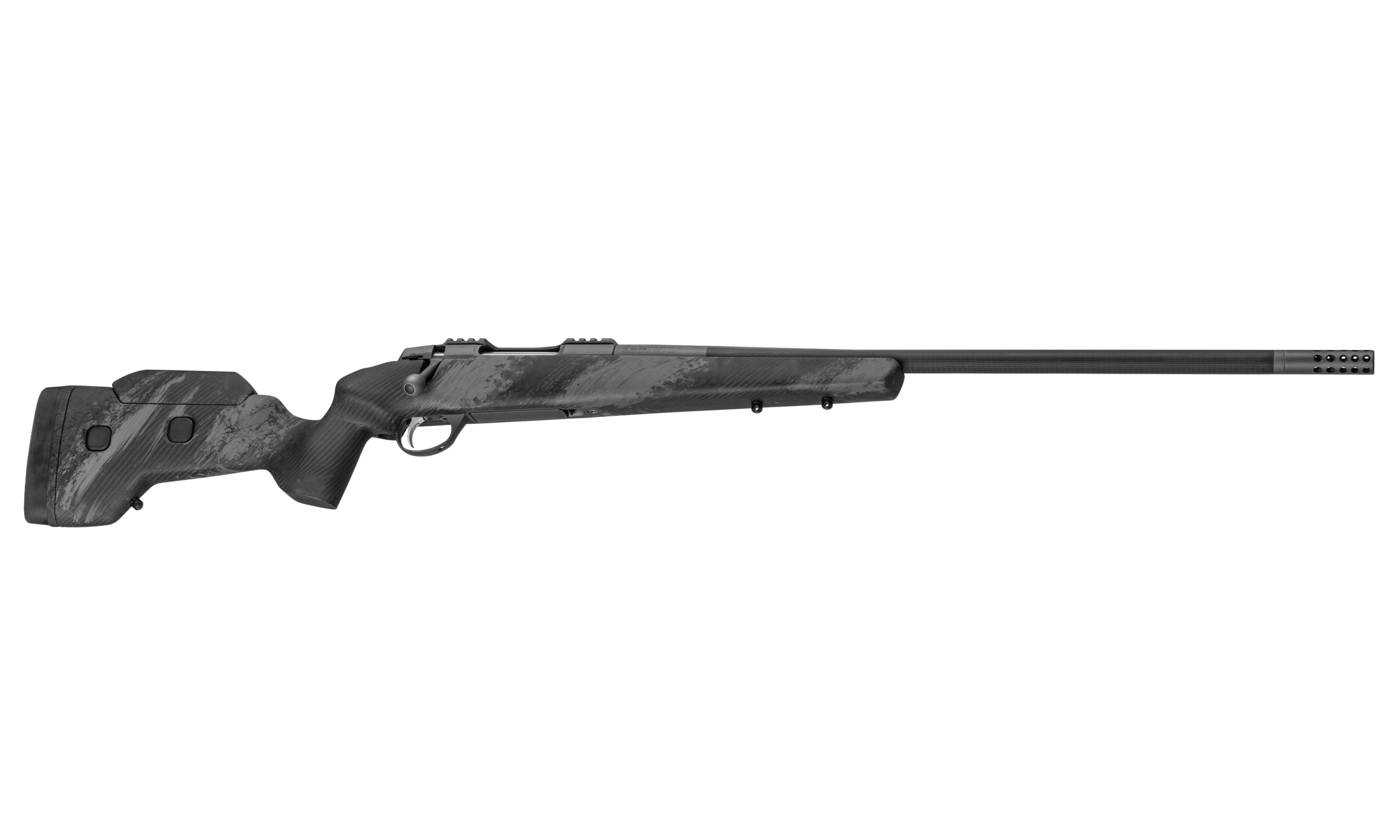 The rifle for backcountry hunters
Sako 90 Quest Ultra
The Sako 90 Quest Ultra is designed for the demanding backcountry hunter who is looking for an uncompromised, versatile hunting rifle with high-level adjustability and ergonomics.
THE MOST ADVANCED HIGH-ERGONOMIC AND LIGHT-WEIGHT HUNTING RIFLE
Easy length-of-pull adjustments and the cheek riser ensure that you will always find the perfect shooting posture and view through the scope and the Picatinny receiver allows for flexible scope mounting. The new coating on the carbon fiber stock aids in concealment at higher elevations and the textured surface ensures perfect grip in all weather conditions. The carbon fiber-wrapped stainless steel barrel provides good balance and durability without compromising performance and accuracy. The barreled action is coated with Tungsten Cerakote for ultimate weather resistance. The caliber options for the Sako 90 Quest Ultra are 6.5 Creedmoor, 308 Win, 7 mm Rem Mag, and 300 Win Mag.
Key benefits
Advanced ergonomics to meet your need for versatility as a hunter

Balance & lightness with the Sako carbon barrel & carbon stock

The legendary hunting experience with ultimate accuracy, reliability, and the smoothest operation on the market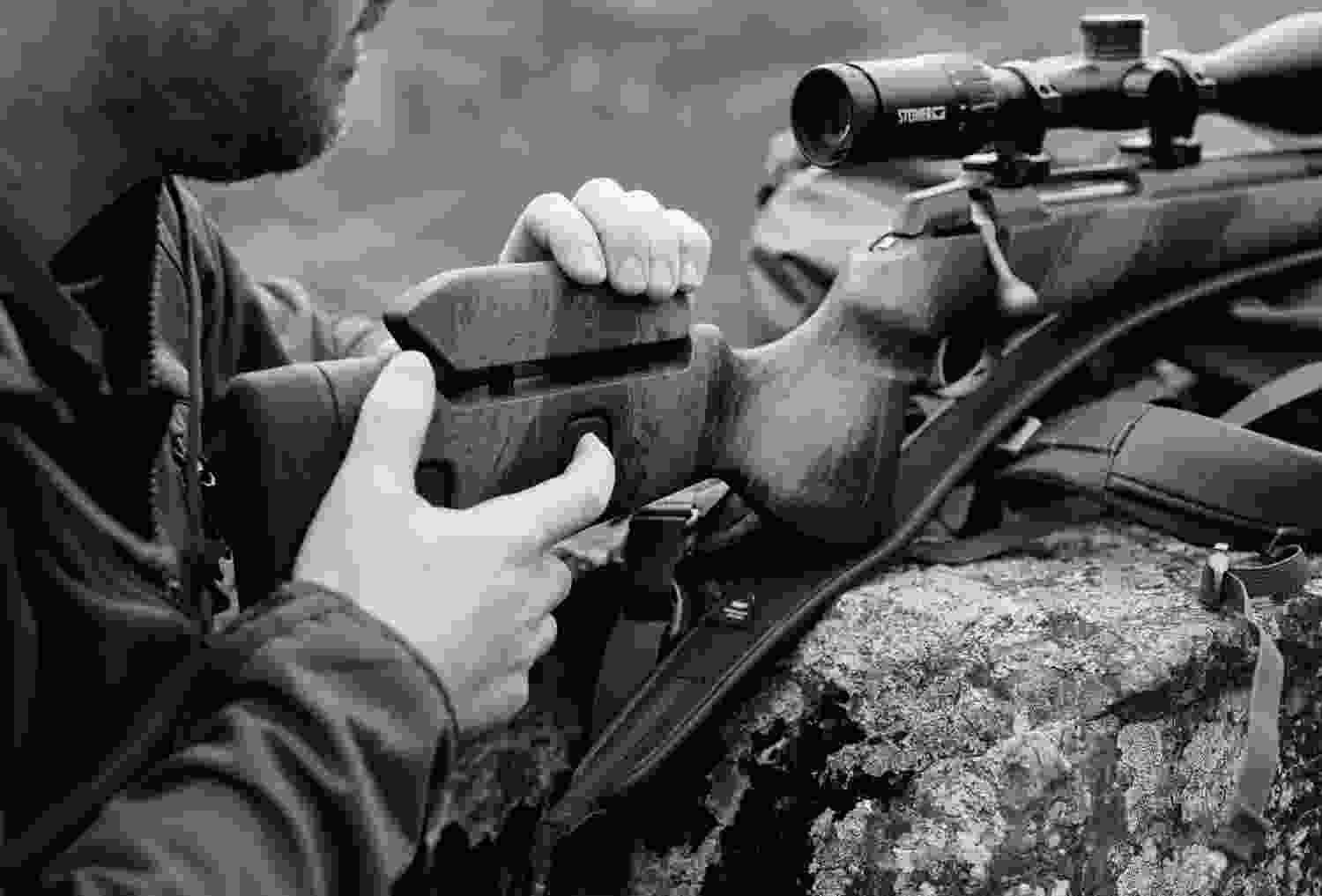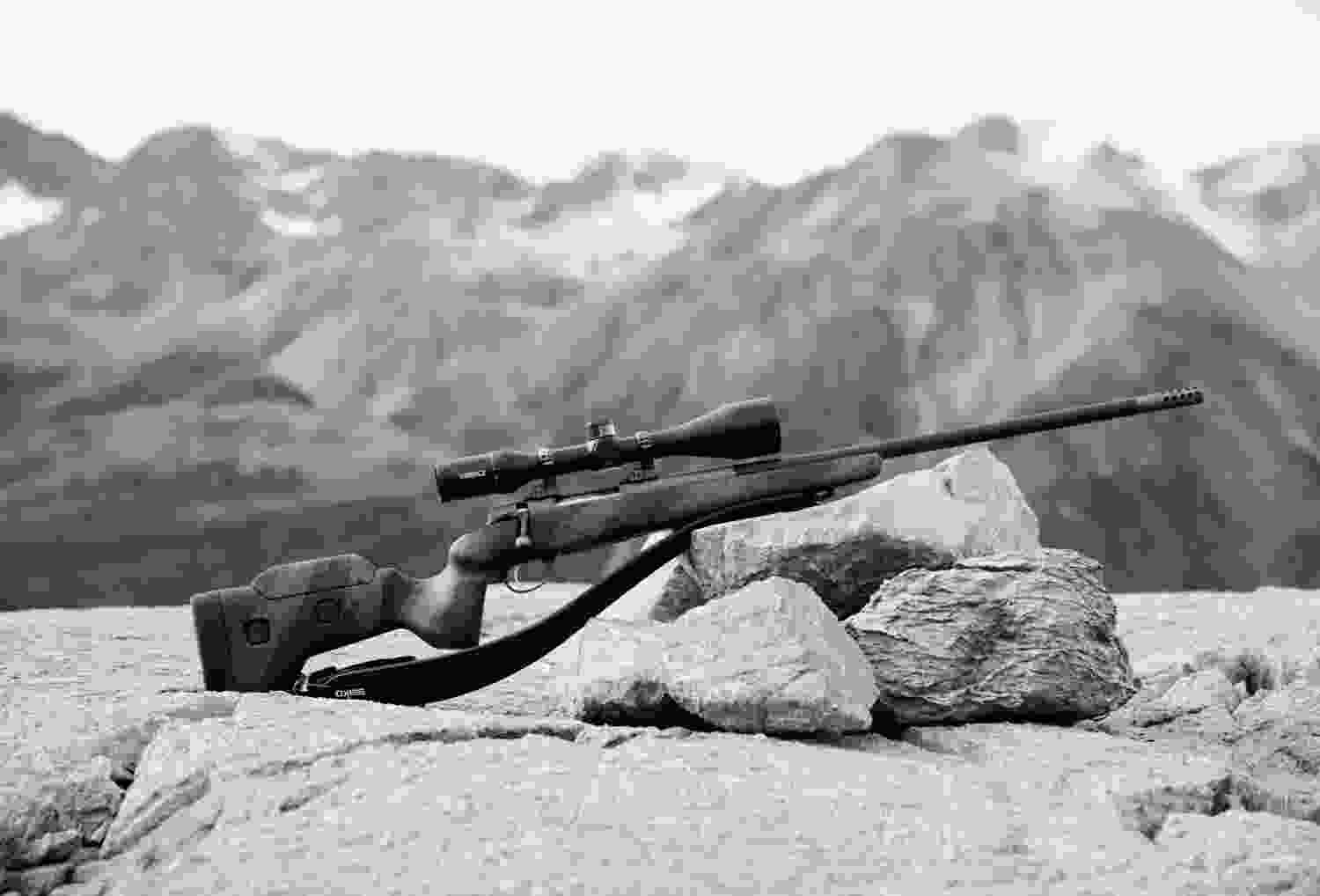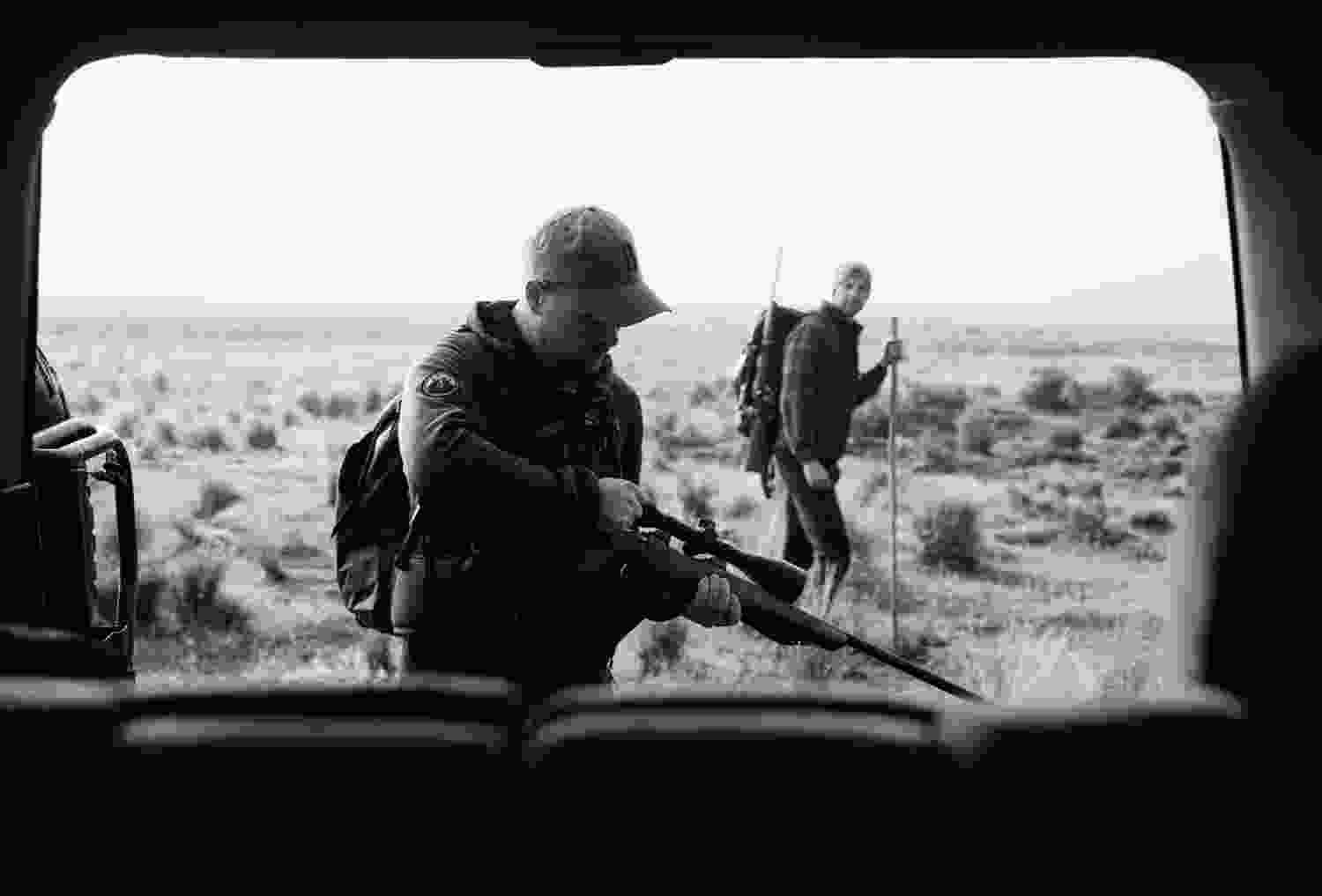 Sako 90 Quest Ultra Tech Talk
Key features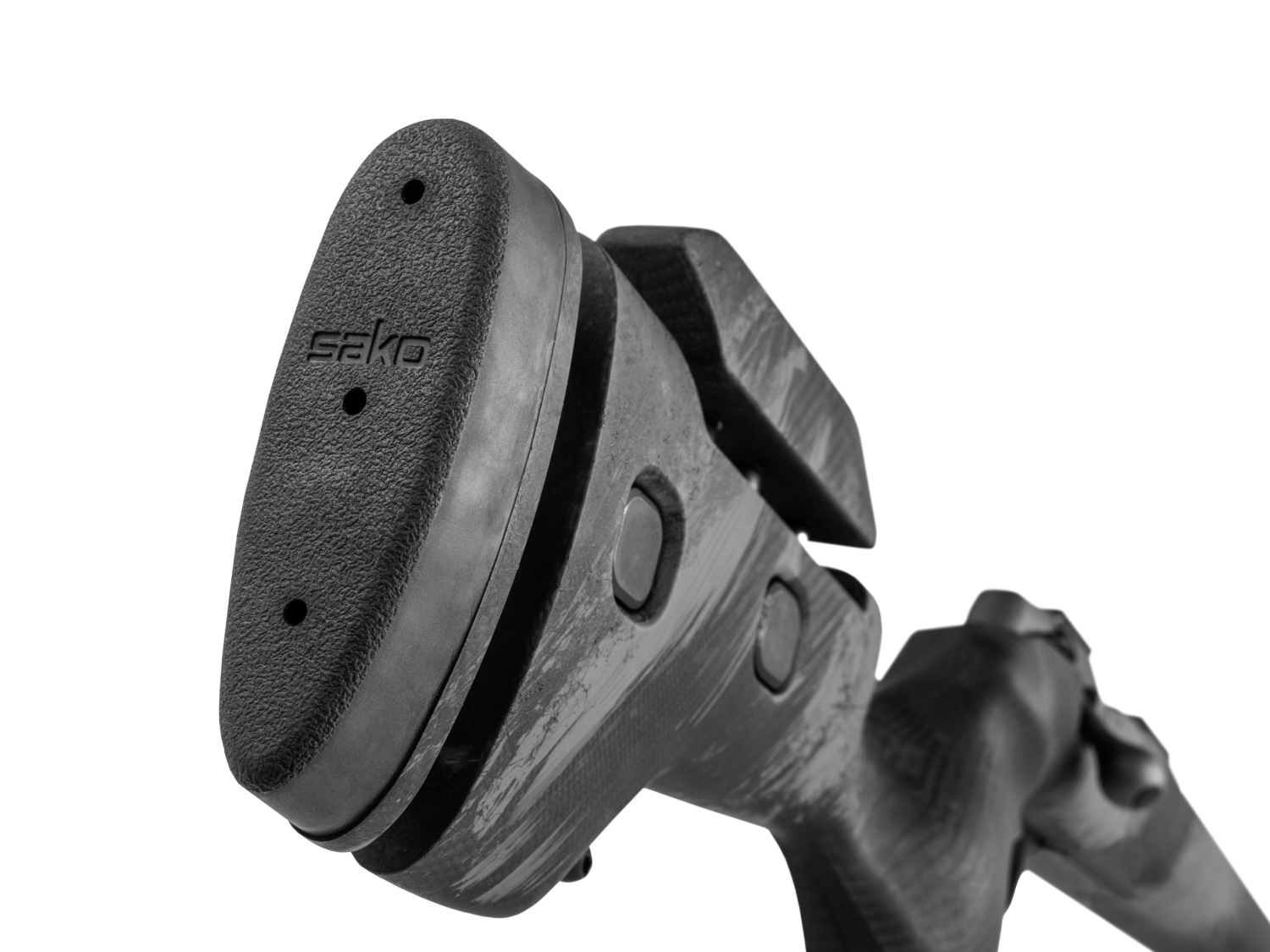 The adjustability of the length-of-pull and cheek piece allow this stock to adapt to different anatomies and situations. Extremely robust, solid and light 3D-meshed carbon stock with low noise signature – to manage recoil forces and enhance the rifle's repeatable accuracy.
Sako 90 Quest Ultra by Chris Waters