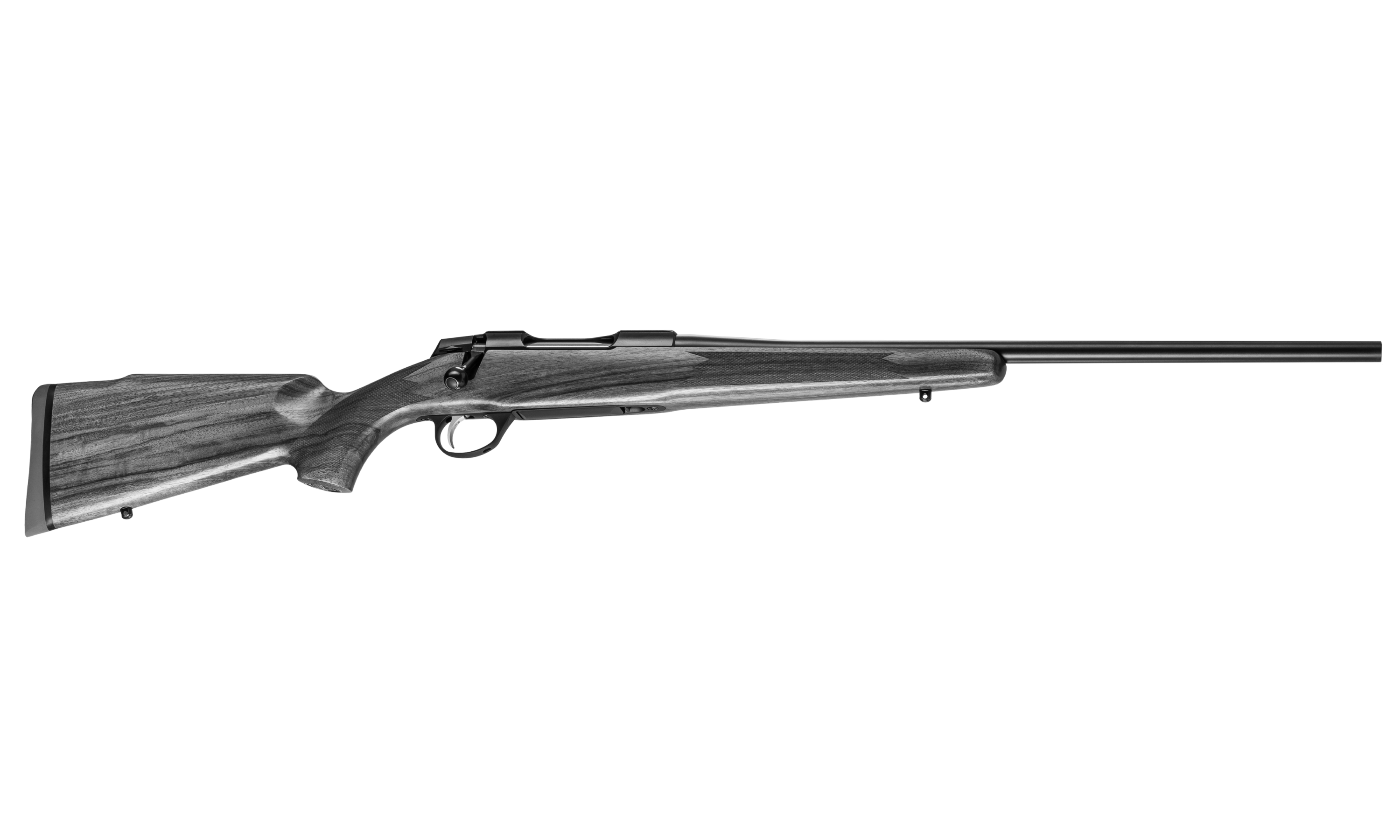 The rifle for hunters
Sako 90 Hunter
The Sako 90 Hunter comes with world-class Sako features, including legendary Sako accuracy, smooth bolt operation, and perfect balance, making it a valued rifle to both own and shoot.
THE REBORN TURN-BOLT ACTION RIFLE FOR GAME HUNTING.
The design combines a walnut stock with either blued or stainless metal parts. Open sights are available for the blued barrel option. The popular Hunter stock continues to fulfill the needs of many hunters who are looking for a straightforward and elegant walnut stock rifle for versatile hunting. Combined with either a blued or stainless barreled action, stainless steel bolt and the new Sako 90 Optilock interface for optics mounting, the Sako 90 guarantees reliable and safe operation. All this makes the Sako 90 Hunter a truly classic rifle for dedicated hunters. The calibers options for the Sako 90 Hunter are: 222 rem, 223 Rem, 22-250 Rem, 243 Win, 6.5 Creedmoor, 7 mm-08, 308 Win, 6.5x55 SE, 270 Win, 30-06 Sprng., 8x57 IS, 9.3x62, 270 WSM, 300 WSM, 7 mm Rem Mag, 300 Win Mag, 338 Win Mag, 375 H&H Mag.
Key benefits
A classic rifle model specifically designed for traditional game hunting

The legendary hunting experience with ultimate accuracy, reliability and the smoothest operation on the market

Open sights available for hunting situations that require a quick response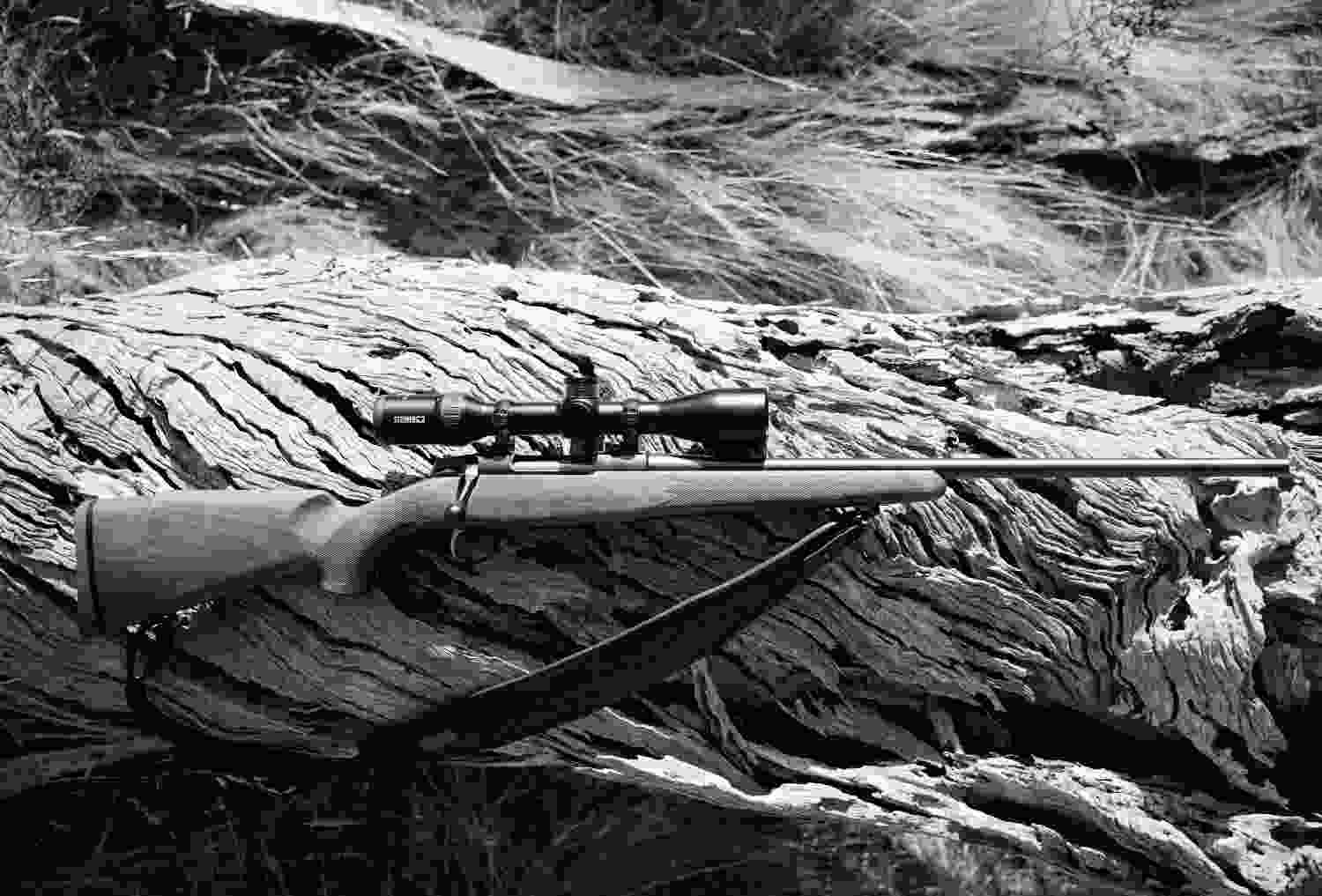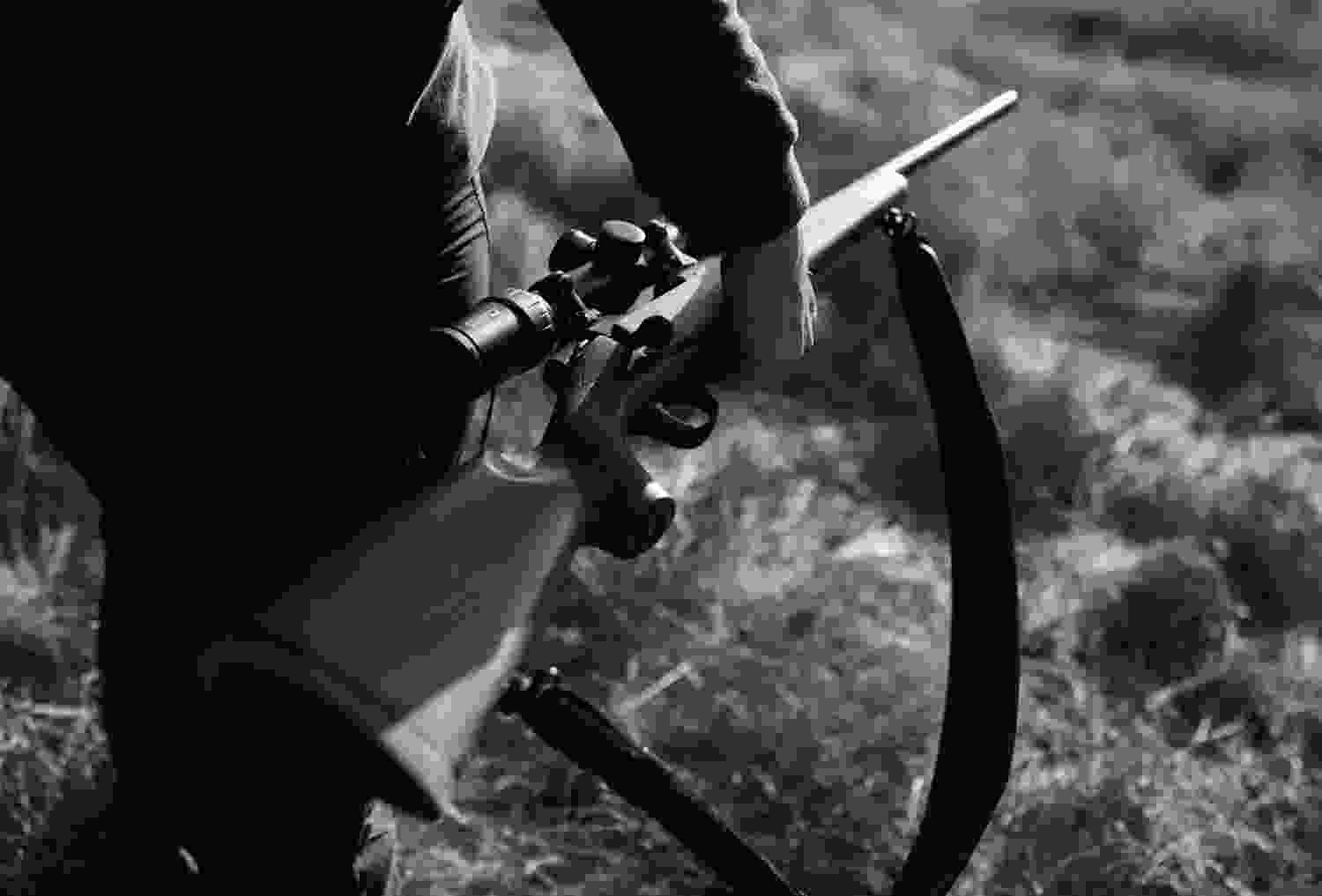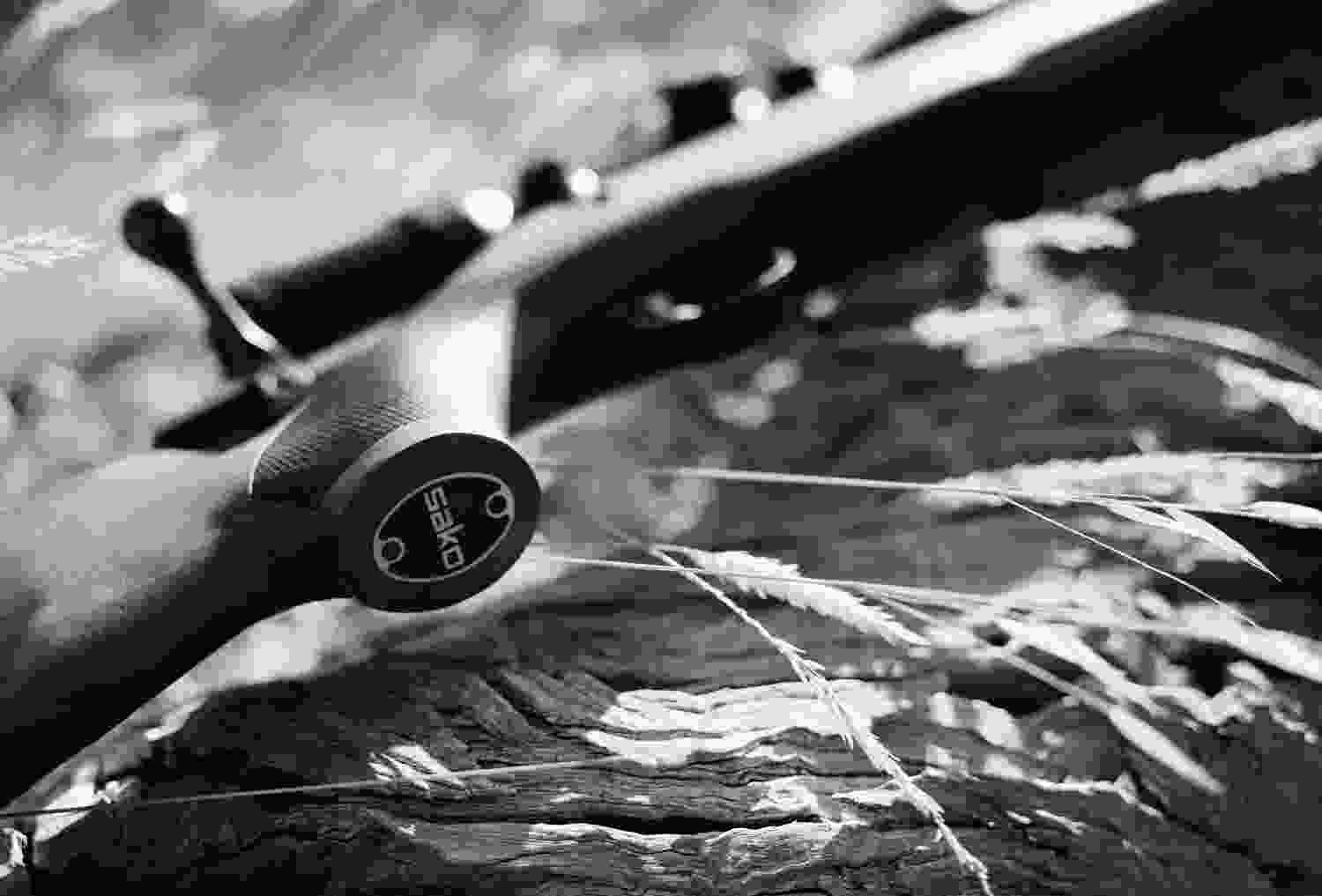 Key features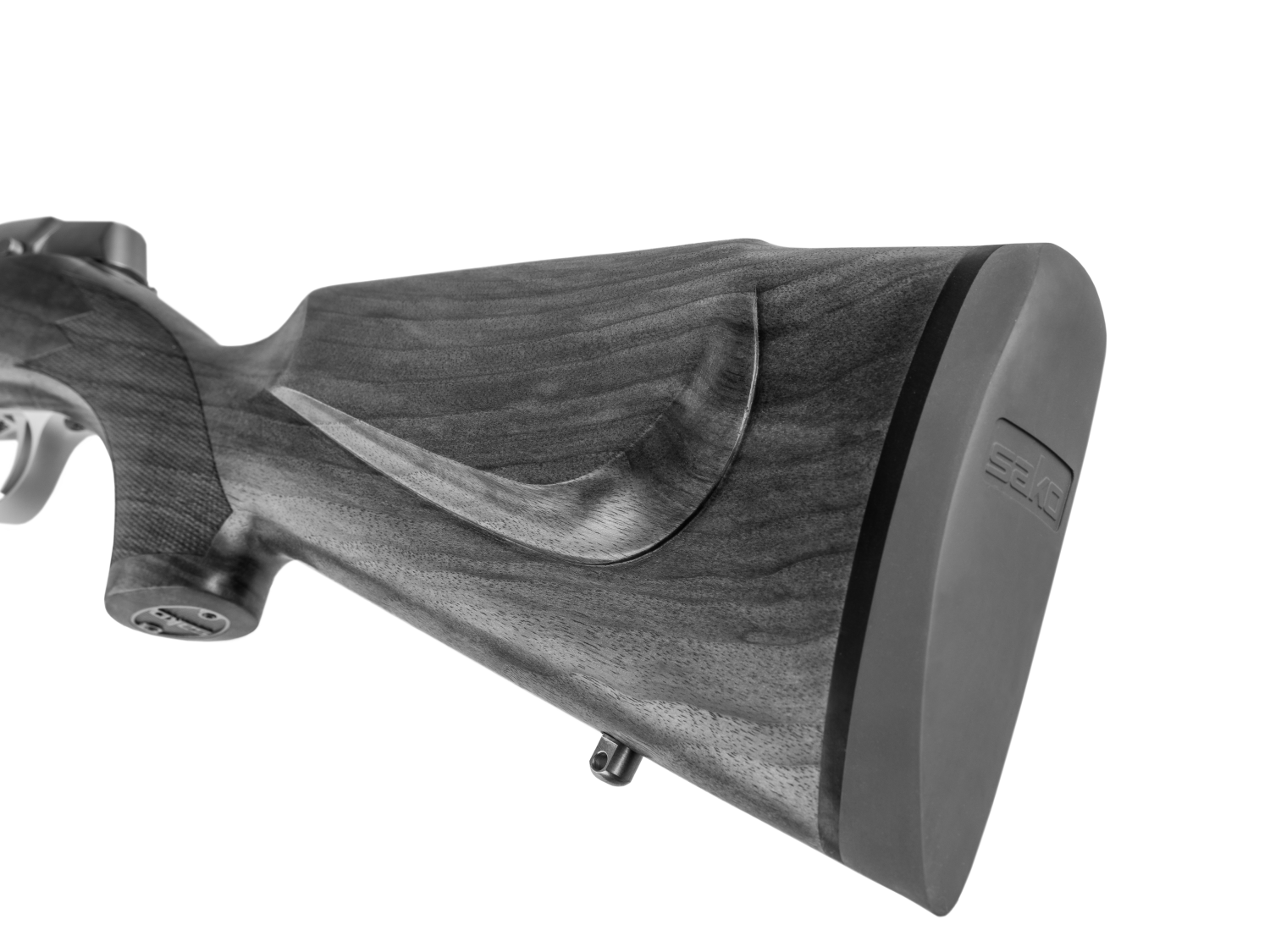 The slightly raised cheek piece and pistol grip geometry of the Grade 2 walnut stock offer optimal shooting ergonomics in most hunting situations.
| Product model | | | | | | | | | | | | | | | | | | | | | | | | | | | | | | | | | | | | | | | | | | | | | | | | | | | | | | | | | | | | | | | | | | | | | | | | | | | | | Sako 90 Hunter Oiled Brown Stainless | Sako 90 Hunter Oiled Brown Stainless | Sako 90 Hunter Oiled Brown Stainless | Sako 90 Hunter Oiled Brown Stainless | Sako 90 Hunter Oiled Brown Stainless | Sako 90 Hunter Oiled Brown Stainless | Sako 90 Hunter Oiled Brown Stainless | Sako 90 Hunter Oiled Brown Stainless | Sako 90 Hunter Oiled Brown Stainless | Sako 90 Hunter Oiled Brown Stainless | Sako 90 Hunter Oiled Brown Stainless | Sako 90 Hunter Oiled Brown Stainless | | | | | | | Sako 90 Hunter Oiled Brown Stainless | Sako 90 Hunter Oiled Brown Stainless | Sako 90 Hunter Oiled Brown Stainless | Sako 90 Hunter Oiled Brown Stainless | | | | | Sako 90 Hunter Oiled Brown Stainless | Sako 90 Hunter Oiled Brown Stainless | Sako 90 Hunter Oiled Brown Stainless | Sako 90 Hunter Oiled Brown Stainless | Sako 90 Hunter Oiled Brown Stainless | Sako 90 Hunter Oiled Brown Stainless | | | | | | | | | | | | | | | | | | | | | | | | | | | | | | | | | | | | | | | | | | | | | | | | | | | | | | | | | | | | | | | | | | | | | | | | | | | | | | | Sako 90 Hunter Oiled Brown Stainless | Sako 90 Hunter Oiled Brown Stainless | Sako 90 Hunter Oiled Brown Stainless | Sako 90 Hunter Oiled Brown Stainless | Sako 90 Hunter Oiled Brown Stainless | Sako 90 Hunter Oiled Brown Stainless | Sako 90 Hunter Oiled Brown Stainless | Sako 90 Hunter Oiled Brown Stainless | Sako 90 Hunter Oiled Brown Stainless | Sako 90 Hunter Oiled Brown Stainless | Sako 90 Hunter Oiled Brown Stainless | Sako 90 Hunter Oiled Brown Stainless | | | | | | | Sako 90 Hunter Oiled Brown Stainless | Sako 90 Hunter Oiled Brown Stainless | Sako 90 Hunter Oiled Brown Stainless | Sako 90 Hunter Oiled Brown Stainless | | | | | Sako 90 Hunter Oiled Brown Stainless | Sako 90 Hunter Oiled Brown Stainless | Sako 90 Hunter Oiled Brown Stainless | Sako 90 Hunter Oiled Brown Stainless | | | | |
| --- | --- | --- | --- | --- | --- | --- | --- | --- | --- | --- | --- | --- | --- | --- | --- | --- | --- | --- | --- | --- | --- | --- | --- | --- | --- | --- | --- | --- | --- | --- | --- | --- | --- | --- | --- | --- | --- | --- | --- | --- | --- | --- | --- | --- | --- | --- | --- | --- | --- | --- | --- | --- | --- | --- | --- | --- | --- | --- | --- | --- | --- | --- | --- | --- | --- | --- | --- | --- | --- | --- | --- | --- | --- | --- | --- | --- | --- | --- | --- | --- | --- | --- | --- | --- | --- | --- | --- | --- | --- | --- | --- | --- | --- | --- | --- | --- | --- | --- | --- | --- | --- | --- | --- | --- | --- | --- | --- | --- | --- | --- | --- | --- | --- | --- | --- | --- | --- | --- | --- | --- | --- | --- | --- | --- | --- | --- | --- | --- | --- | --- | --- | --- | --- | --- | --- | --- | --- | --- | --- | --- | --- | --- | --- | --- | --- | --- | --- | --- | --- | --- | --- | --- | --- | --- | --- | --- | --- | --- | --- | --- | --- | --- | --- | --- | --- | --- | --- | --- | --- | --- | --- | --- | --- | --- | --- | --- | --- | --- | --- | --- | --- | --- | --- | --- | --- | --- | --- | --- | --- | --- | --- | --- | --- | --- | --- | --- | --- | --- | --- | --- | --- | --- | --- | --- | --- | --- | --- | --- | --- | --- | --- | --- | --- | --- | --- | --- | --- | --- | --- | --- |
| SKU | | | | | | | | | | | | | | | | | | | | | | | | | | | | | | | | | | | | | | | | | | | | | | | | | | | | | | | | | | | | | | | | | | | | | | | | | | | | | | | | | | | | | | | | | | | | | | | | | | | | | | | | | | | | | | | | | | | | | | | | | | | | | | | | | | | | | | | | | | | | | | | | | | | | | | | | | | | | | | | | | | | | | | | | | | | | | | | | | | | | | | | | | | | | | | | | | | | | | | | | | | | | | | | | | | | | | | | | | | | | |
| | | | | | | | | | | | | | | | | | | | | | | | | | | | | | | | | | | | | | | | | | | | | | | | | | | | | | | | | | | | | | | | | | | | | | | | | | | | | | | | | | | | | | | | | | | | | | | | | | | | | | | | | | | | | | | | | | | | | | | | | | | | | | | | | | | | | | | | | | | | | | | | | | | | | | | | | | | | | | | | | | | | | | | | | | | | | | | | | | | | | | | | | | | | | | | | | | | | | | | | | | | | | | | | | | | | | | | | | | | | | |
| | | | | | | | | | | | | | | | | | | | | | | | | | | | | | | | | | | | | | | | | | | | | | | | | | | | | | | | | | | | | | | | | | | | | | | | | | | | | | | | | | | | | | | | | | | | | | | | | | | | | | | | | | | | | | | | | | | | | | | | | | | | | | | | | | | | | | | | | | | | | | | | | | | | | | | | | | | | | | | | | | | | | | | | | | | | | | | | | | | | | | | | | | | | | | | | | | | | | | | | | | | | | | | | | | | | | | | | | | | | | |
| | | | | | | | | | | | | | | | | | | | | | | | | | | | | | | | | | | | | | | | | | | | | | | | | | | | | | | | | | | | | | | | | | | | | | | | | | | | | | | | | | | | | | | | | | | | | | | | | | | | | | | | | | | | | | | | | | | | | | | | | | | | | | | | | | | | | | | | | | | | | | | | | | | | | | | | | | | | | | | | | | | | | | | | | | | | | | | | | | | | | | | | | | | | | | | | | | | | | | | | | | | | | | | | | | | | | | | | | | | | | |
| | | | | | | | | | | | | | | | | | | | | | | | | | | | | | | | | | | | | | | | | | | | | | | | | | | | | | | | | | | | | | | | | | | | | | | | | | | | | | | | | | | | | | | | | | | | | | | | | | | | | | | | | | | | | | | | | | | | | | | | | | | | | | | | | | | | | | | | | | | | | | | | | | | | | | | | | | | | | | | | | | | | | | | | | | | | | | | | | | | | | | | | | | | | | | | | | | | | | | | | | | | | | | | | | | | | | | | | | | | | | |
| | | | | | | | | | | | | | | | | | | | | | | | | | | | | | | | | | | | | | | | | | | | | | | | | | | | | | | | | | | | | | | | | | | | | | | | | | | | | | | | | | | | | | | | | | | | | | | | | | | | | | | | | | | | | | | | | | | | | | | | | | | | | | | | | | | | | | | | | | | | | | | | | | | | | | | | | | | | | | | | | | | | | | | | | | | | | | | | | | | | | | | | | | | | | | | | | | | | | | | | | | | | | | | | | | | | | | | | | | | | | |
| | | | | | | | | | | | | | | | | | | | | | | | | | | | | | | | | | | | | | | | | | | | | | | | | | | | | | | | | | | | | | | | | | | | | | | | | | | | | | | | | | | | | | | | | | | | | | | | | | | | | | | | | | | | | | | | | | | | | | | | | | | | | | | | | | | | | | | | | | | | | | | | | | | | | | | | | | | | | | | | | | | | | | | | | | | | | | | | | | | | | | | | | | | | | | | | | | | | | | | | | | | | | | | | | | | | | | | | | | | | | |
| | | | | | | | | | | | | | | | | | | | | | | | | | | | | | | | | | | | | | | | | | | | | | | | | | | | | | | | | | | | | | | | | | | | | | | | | | | | | | | | | | | | | | | | | | | | | | | | | | | | | | | | | | | | | | | | | | | | | | | | | | | | | | | | | | | | | | | | | | | | | | | | | | | | | | | | | | | | | | | | | | | | | | | | | | | | | | | | | | | | | | | | | | | | | | | | | | | | | | | | | | | | | | | | | | | | | | | | | | | | | |
| | | | | | | | | | | | | | | | | | | | | | | | | | | | | | | | | | | | | | | | | | | | | | | | | | | | | | | | | | | | | | | | | | | | | | | | | | | | | | | | | | | | | | | | | | | | | | | | | | | | | | | | | | | | | | | | | | | | | | | | | | | | | | | | | | | | | | | | | | | | | | | | | | | | | | | | | | | | | | | | | | | | | | | | | | | | | | | | | | | | | | | | | | | | | | | | | | | | | | | | | | | | | | | | | | | | | | | | | | | | | |
Sako 90 Hunter Presentation by Gemma Dunn