 The rifle for small game and vermin hunters
Sako 90 Varmint
.The fluting on the barrel gives a distinct appearance while also allowing heat to dissipate. The rigid and stiff birch-laminate stock with raised Monte Carlo comb and wide-bottom forend enables a perfect shooting posture when using high-magnifying optics. The Sako 90 Varmint truly is the perfect Varmint rifle for the dedicated hunter.
THE PERFECT VARMINT RIFLE OFFERING STABILITY AND REPEATABILITY
Built for long-range shooting and hunting, the Sako 90 Varmint offers rigidity and stability for pinpoint accuracy. The free-floating heavy stainless steel barrel guarantees that you stay on target round after round. The caliber options for the Sako 90 Varmint are 222 Rem, 223 Rem, 22-250 Rem, 243 Win, 6.5 Creedmoor, 7 mm-08, and 308 Win.
Key benefits
A classic rifle model with advanced features for varmint hunting.

Heavy stainless steel barrel and Picatinny receiver for repeatable accuracy.

The legendary hunting experience with ultimate accuracy, reliability, and the smoothest operation in the market.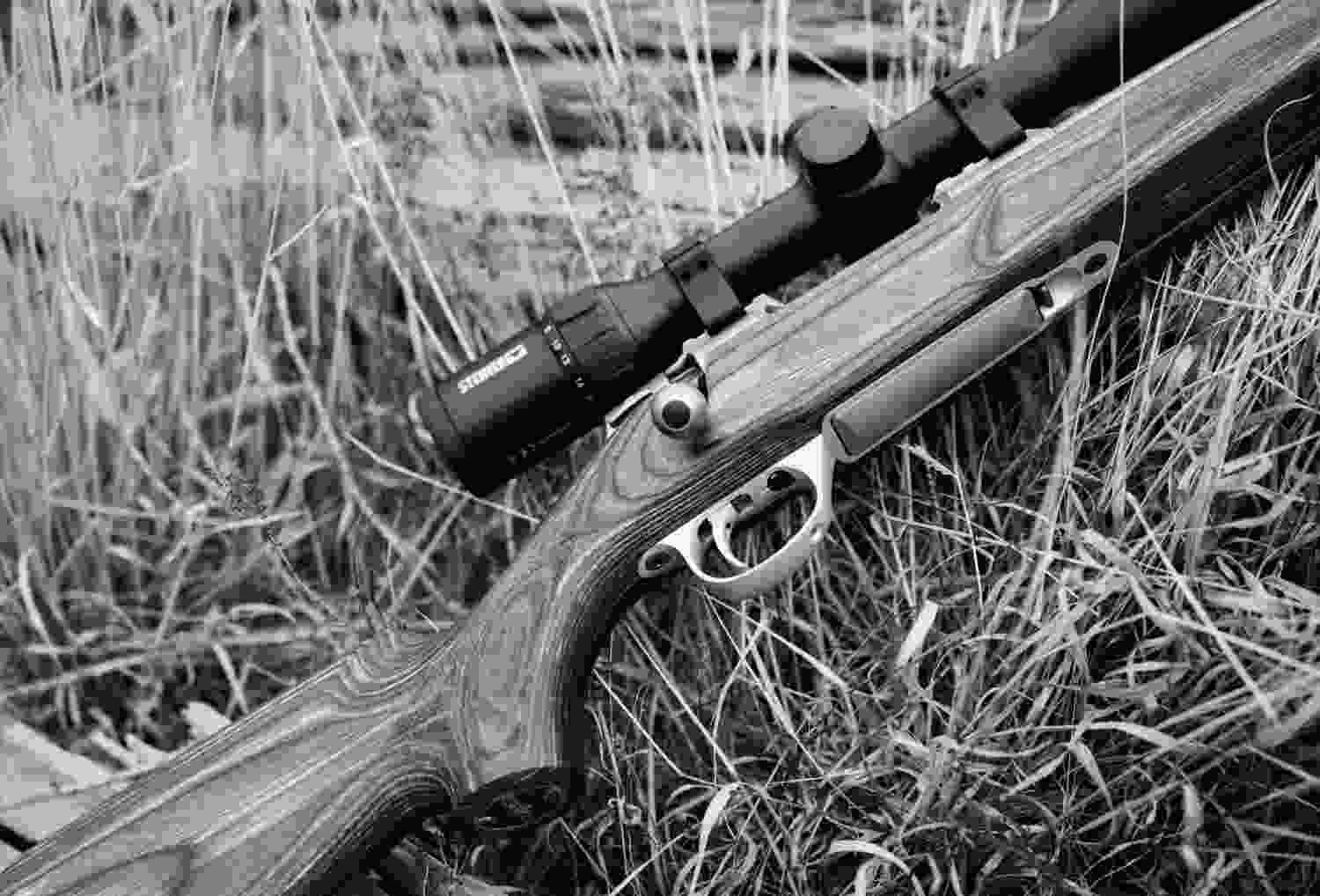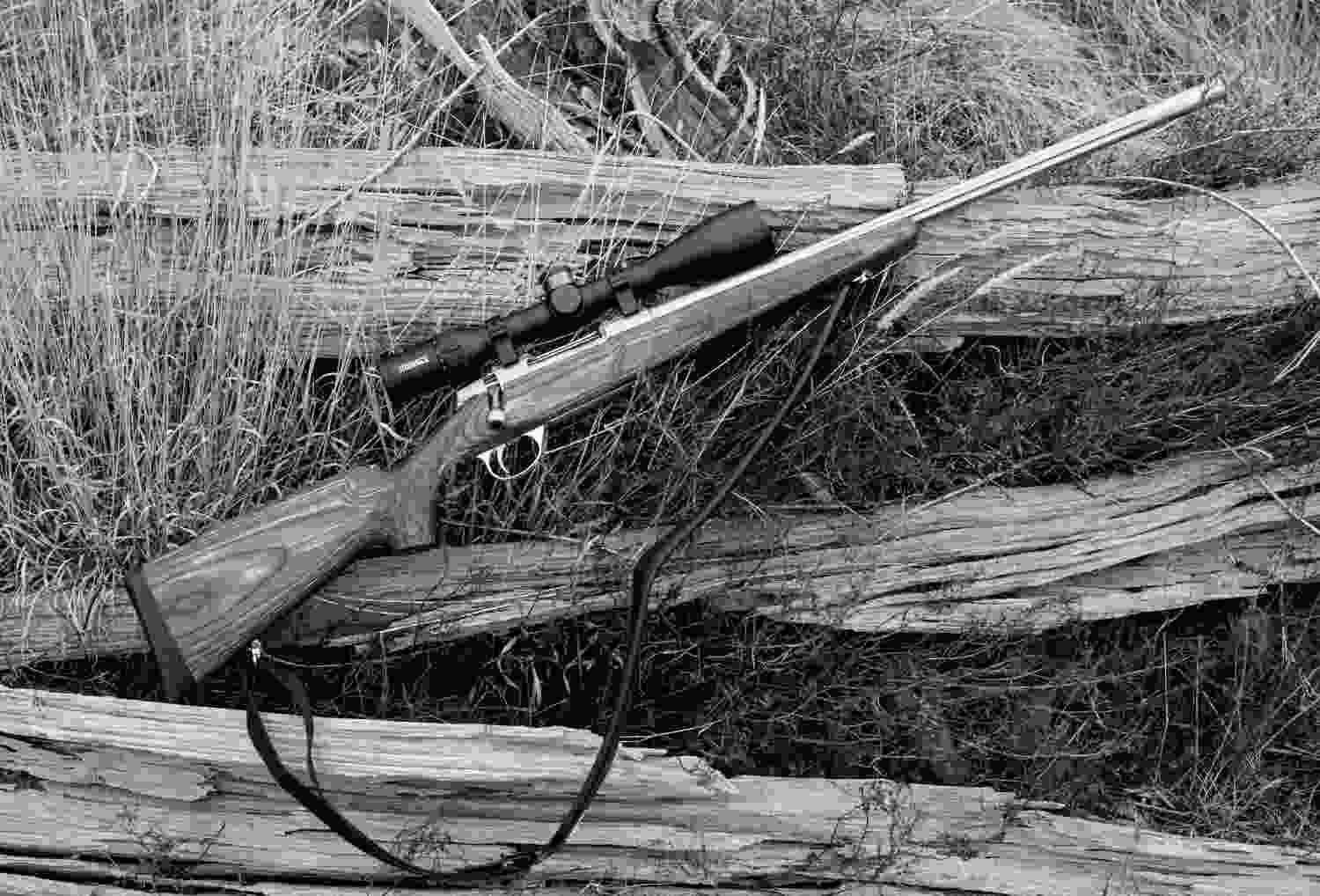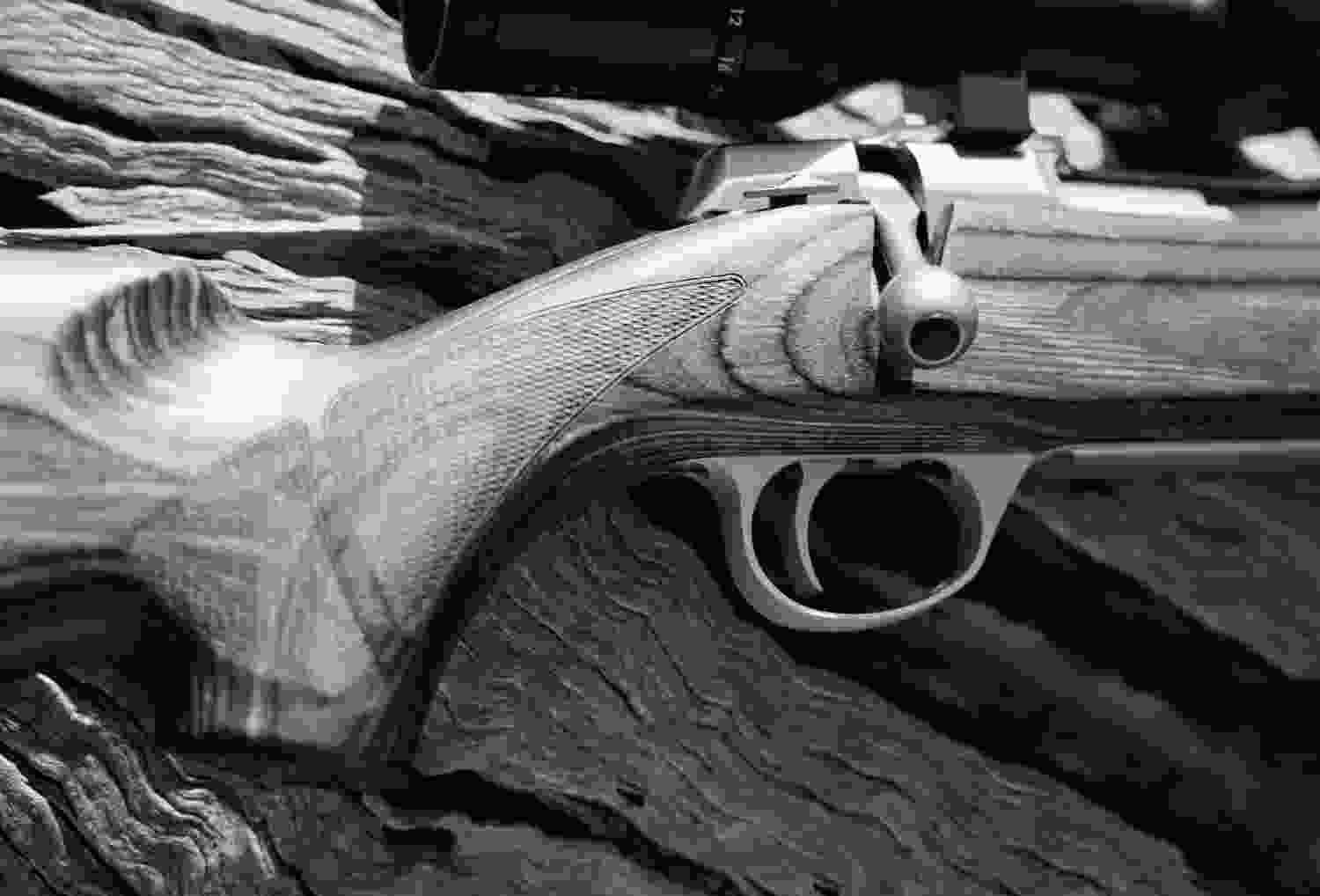 Sako 90 Varmint Tech Talk
Key features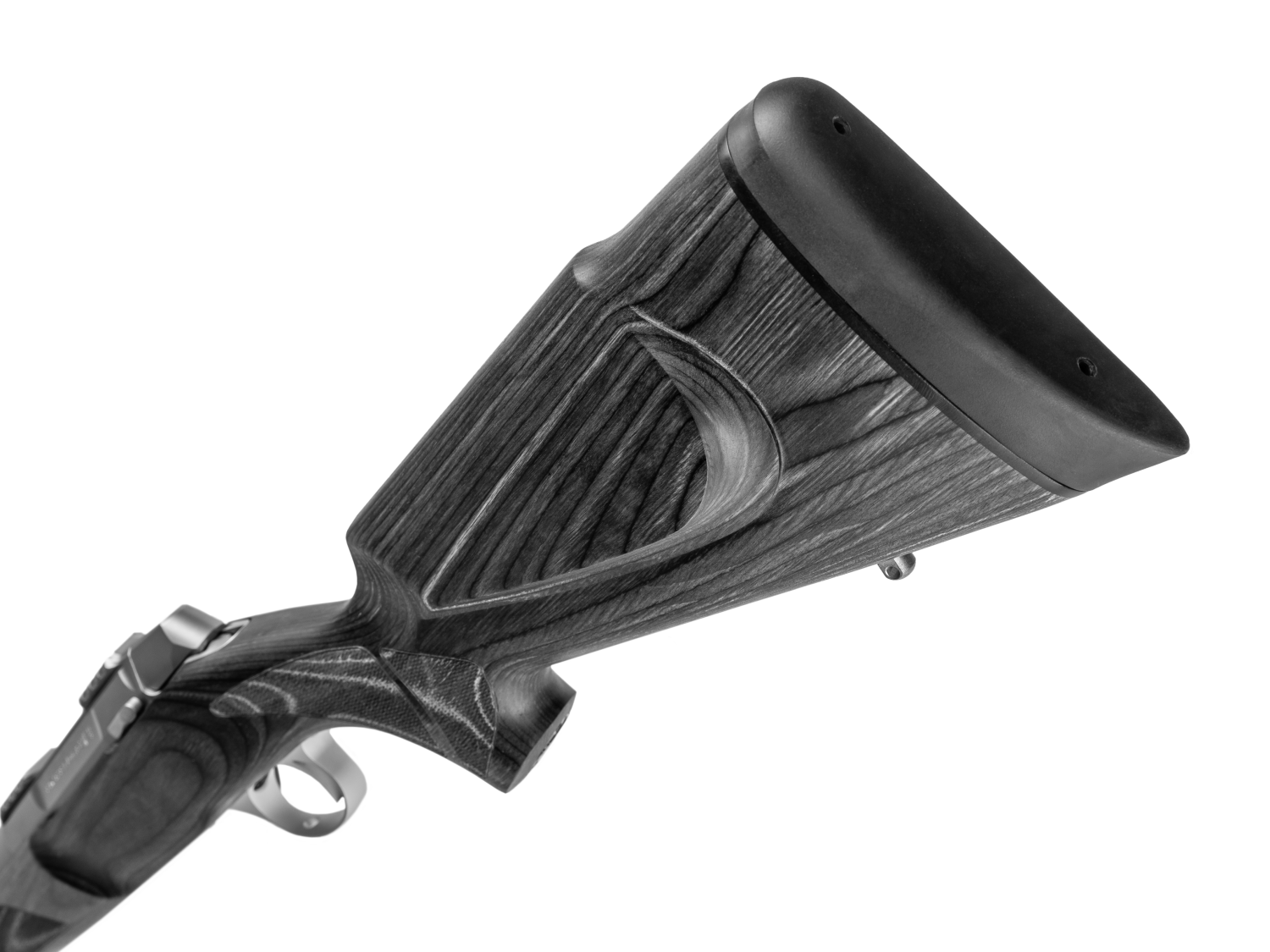 The SAKO 90 Varmint stock features a raised cheek piece for optimal eye alignment with a scope. A wider forend and slightly vertical pistol grip ensure optimal ergonomics when shooting from a prone position and on a support
| Product model | | | | | | Sako 90 Varmint Laminated Fluted Oiled Brown Stainless | | Sako 90 Varmint Laminated Fluted Oiled Brown Stainless | | | | | | Sako 90 Varmint Laminated Fluted Oiled Brown Stainless | | Sako 90 Varmint Laminated Fluted Oiled Brown Stainless | Sako 90 Varmint Laminated Fluted Oiled Brown Stainless | Sako 90 Varmint Laminated Fluted Oiled Brown Stainless | Sako 90 Varmint Laminated Fluted Oiled Brown Stainless | Sako 90 Varmint Laminated Fluted Oiled Brown Stainless | Sako 90 Varmint Laminated Fluted Oiled Brown Stainless | Sako 90 Varmint Laminated Fluted Oiled Brown Stainless | Sako 90 Varmint Laminated Fluted Oiled Brown Stainless | Sako 90 Varmint Laminated Fluted Oiled Brown Stainless | Sako 90 Varmint Laminated Fluted Oiled Brown Stainless | Sako 90 Varmint Laminated Fluted Oiled Brown Stainless | Sako 90 Varmint Laminated Fluted Oiled Brown Stainless | Sako 90 Varmint Laminated Fluted Oiled Brown Stainless | Sako 90 Varmint Laminated Fluted Oiled Brown Stainless | Sako 90 Varmint Laminated Fluted Oiled Brown Stainless | Sako 90 Varmint Laminated Fluted Oiled Brown Stainless | Sako 90 Varmint Laminated Fluted Oiled Brown Stainless | | | | | | Sako 90 Varmint Laminated Fluted Oiled Brown Stainless | | Sako 90 Varmint Laminated Fluted Oiled Brown Stainless | | | | | | Sako 90 Varmint Laminated Fluted Oiled Brown Stainless | | Sako 90 Varmint Laminated Fluted Oiled Brown Stainless | | | | | | Sako 90 Varmint Laminated Fluted Oiled Brown Stainless | | Sako 90 Varmint Laminated Fluted Oiled Brown Stainless | Sako 90 Varmint Laminated Fluted Oiled Brown Stainless | Sako 90 Varmint Laminated Fluted Oiled Brown Stainless | Sako 90 Varmint Laminated Fluted Oiled Brown Stainless | Sako 90 Varmint Laminated Fluted Oiled Brown Stainless | Sako 90 Varmint Laminated Fluted Oiled Brown Stainless | Sako 90 Varmint Laminated Fluted Oiled Brown Stainless | Sako 90 Varmint Laminated Fluted Oiled Brown Stainless | Sako 90 Varmint Laminated Fluted Oiled Brown Stainless | Sako 90 Varmint Laminated Fluted Oiled Brown Stainless | Sako 90 Varmint Laminated Fluted Oiled Brown Stainless | Sako 90 Varmint Laminated Fluted Oiled Brown Stainless | Sako 90 Varmint Laminated Fluted Oiled Brown Stainless | Sako 90 Varmint Laminated Fluted Oiled Brown Stainless | Sako 90 Varmint Laminated Fluted Oiled Brown Stainless | Sako 90 Varmint Laminated Fluted Oiled Brown Stainless | Sako 90 Varmint Laminated Fluted Oiled Brown Stainless | | | | | | Sako 90 Varmint Laminated Fluted Oiled Brown Stainless | | Sako 90 Varmint Laminated Fluted Oiled Brown Stainless |
| --- | --- | --- | --- | --- | --- | --- | --- | --- | --- | --- | --- | --- | --- | --- | --- | --- | --- | --- | --- | --- | --- | --- | --- | --- | --- | --- | --- | --- | --- | --- | --- | --- | --- | --- | --- | --- | --- | --- | --- | --- | --- | --- | --- | --- | --- | --- | --- | --- | --- | --- | --- | --- | --- | --- | --- | --- | --- | --- | --- | --- | --- | --- | --- | --- | --- | --- | --- | --- | --- | --- | --- | --- | --- | --- | --- | --- | --- | --- | --- | --- |
| SKU | | | | | | | | | | | | | | | | | | | | | | | | | | | | | | | | | | | | | | | | | | | | | | | | | | | | | | | | | | | | | | | | | | | | | | | | | | | | | | | | |
| | | | | | | | | | | | | | | | | | | | | | | | | | | | | | | | | | | | | | | | | | | | | | | | | | | | | | | | | | | | | | | | | | | | | | | | | | | | | | | | | |
| | | | | | | | | | | | | | | | | | | | | | | | | | | | | | | | | | | | | | | | | | | | | | | | | | | | | | | | | | | | | | | | | | | | | | | | | | | | | | | | | |
| | | | | | | | | | | | | | | | | | | | | | | | | | | | | | | | | | | | | | | | | | | | | | | | | | | | | | | | | | | | | | | | | | | | | | | | | | | | | | | | | |
| | | | | | | | | | | | | | | | | | | | | | | | | | | | | | | | | | | | | | | | | | | | | | | | | | | | | | | | | | | | | | | | | | | | | | | | | | | | | | | | | |
| | | | | | | | | | | | | | | | | | | | | | | | | | | | | | | | | | | | | | | | | | | | | | | | | | | | | | | | | | | | | | | | | | | | | | | | | | | | | | | | | |
| | | | | | | | | | | | | | | | | | | | | | | | | | | | | | | | | | | | | | | | | | | | | | | | | | | | | | | | | | | | | | | | | | | | | | | | | | | | | | | | | |
| | | | | | | | | | | | | | | | | | | | | | | | | | | | | | | | | | | | | | | | | | | | | | | | | | | | | | | | | | | | | | | | | | | | | | | | | | | | | | | | | |
| | | | | | | | | | | | | | | | | | | | | | | | | | | | | | | | | | | | | | | | | | | | | | | | | | | | | | | | | | | | | | | | | | | | | | | | | | | | | | | | | |