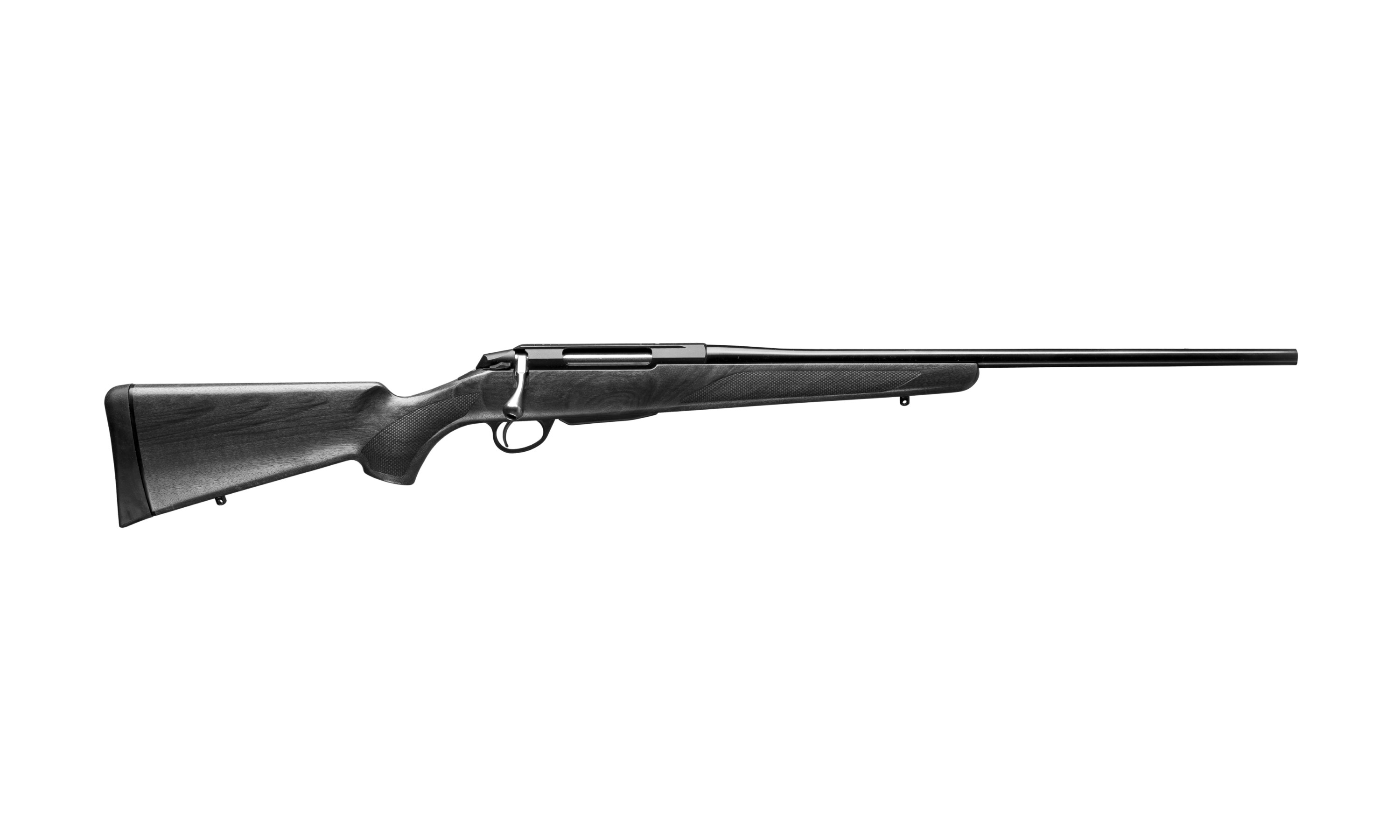 Classic design combined with a reliable tool
T3x

Hunter

The T3x Hunter is built by combining traditional principles and modern innovation, providing you with a new level of accuracy, reliability, and enjoyment.
A versatile hunting companion
The T3x Hunter is designed for the shooter who appreciates the warm feel of a wooden stock combined with solid performance. The T3x Hunter offers an extensive caliber selection for hunting and sport-shooting purposes.
Key benefits
Classic design combined with modern rifle engineering

Extensive caliber selection from which to choose

Available as left-handed

Safe to shoot and handle with two-position safety
T3x

Hunter

Experience the perfect blend of tradition and innovation with the T3x Hunter. The oiled walnut stock exudes elegance while delivering unrivaled accuracy, reliability, and enjoyment.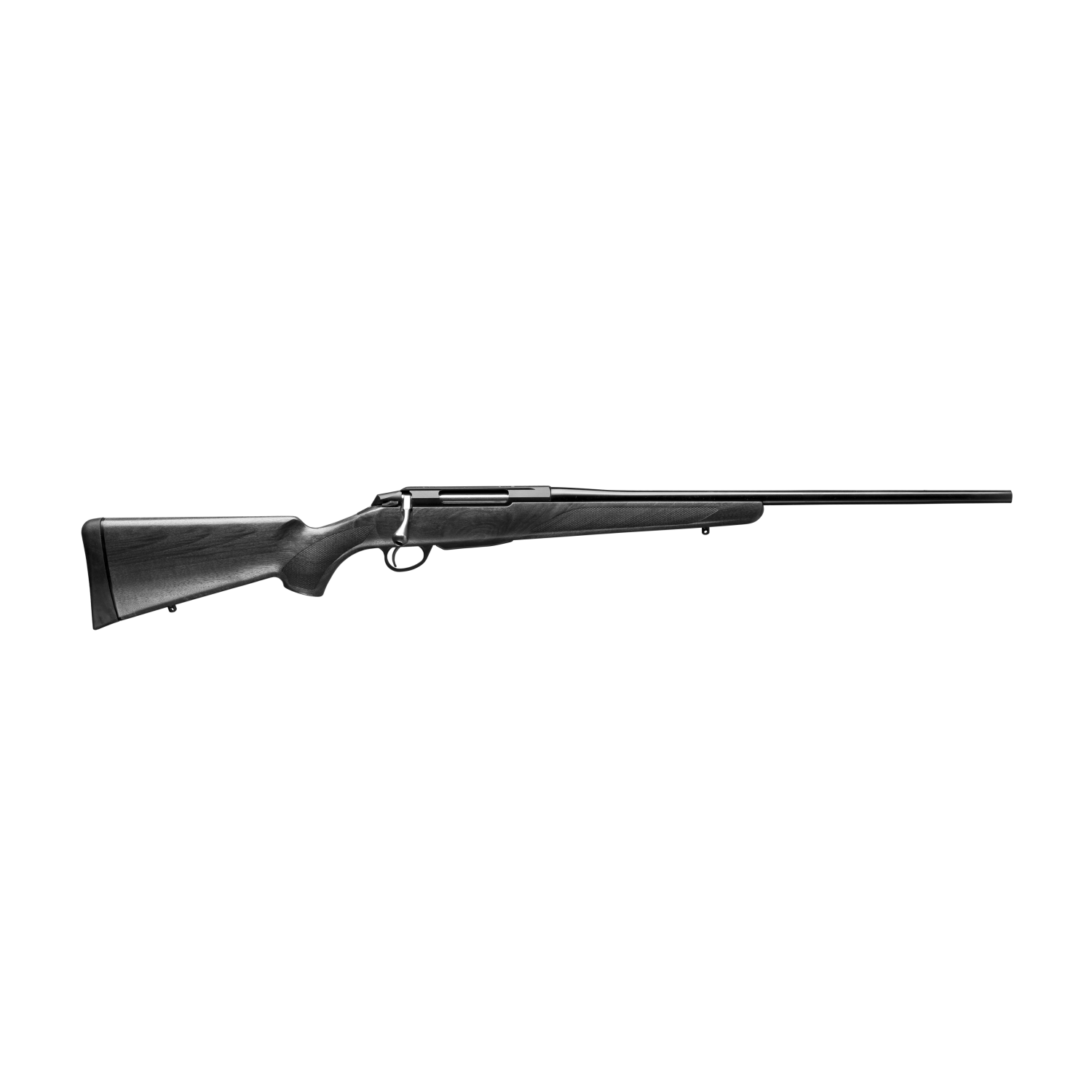 T3x

Hunter Fluted Barrel

Experience unparalleled accuracy and reliability with a fluted barrel that offers superior heat dissipation and balance.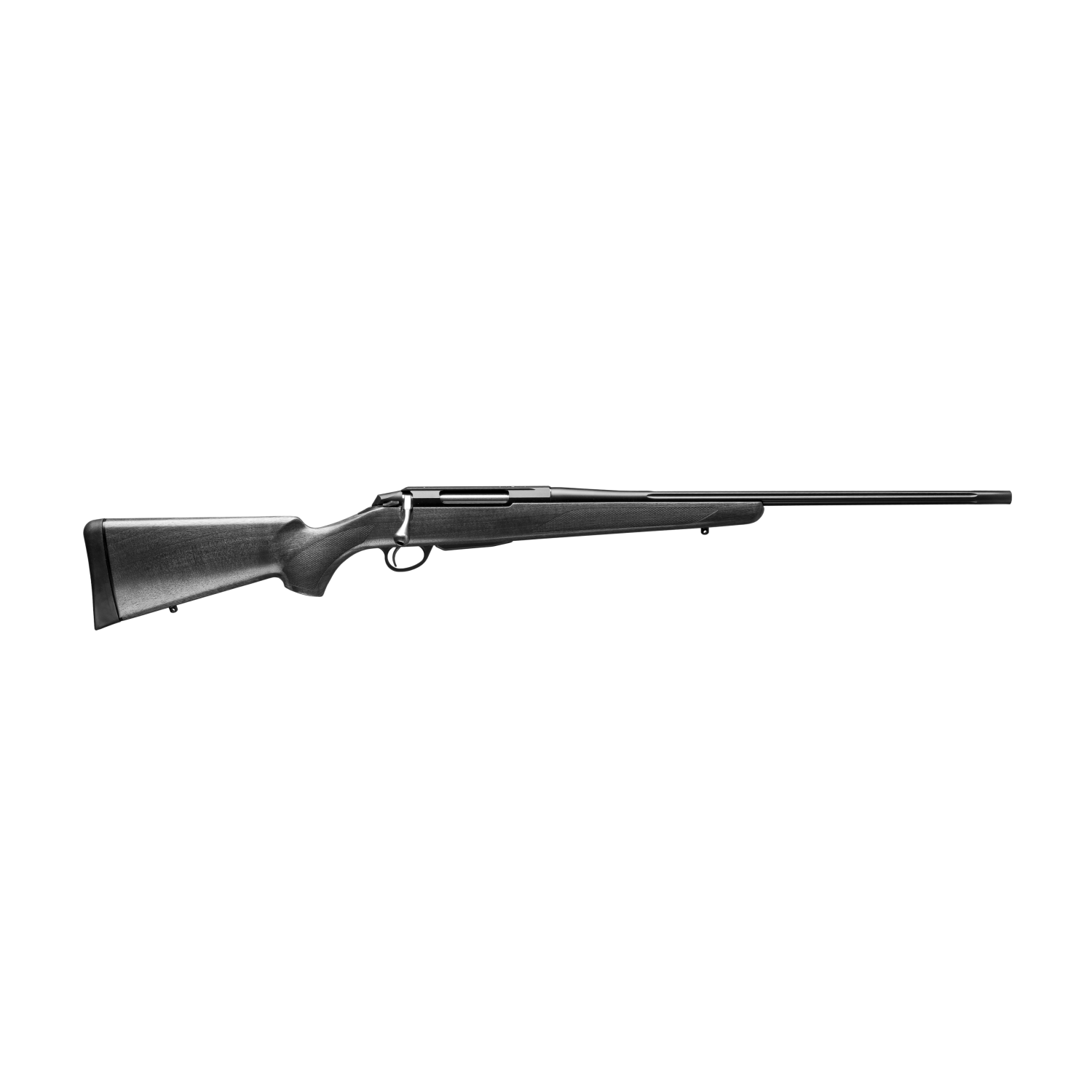 T3x

Hunter Stainless

Enjoy unmatched precision, durability, and pleasure, thanks to its stainless steel barrel and flawless matte finish.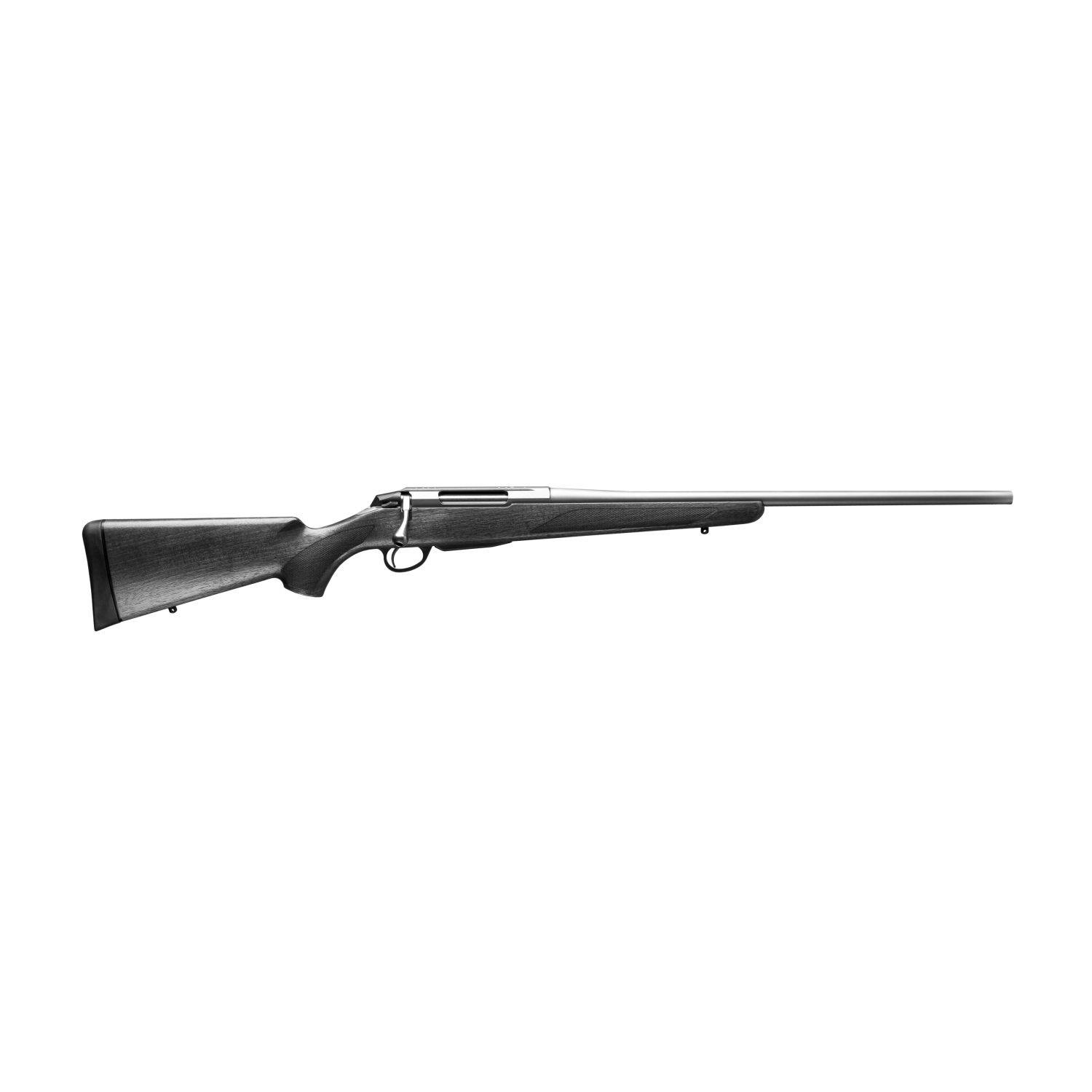 T3x

Hunter Stainless Fluted Barrel

Featuring a fluted barrel for balance and easy handling, and stainless steel construction for weather resistance, this rifle delivers unmatched accuracy and enjoyment.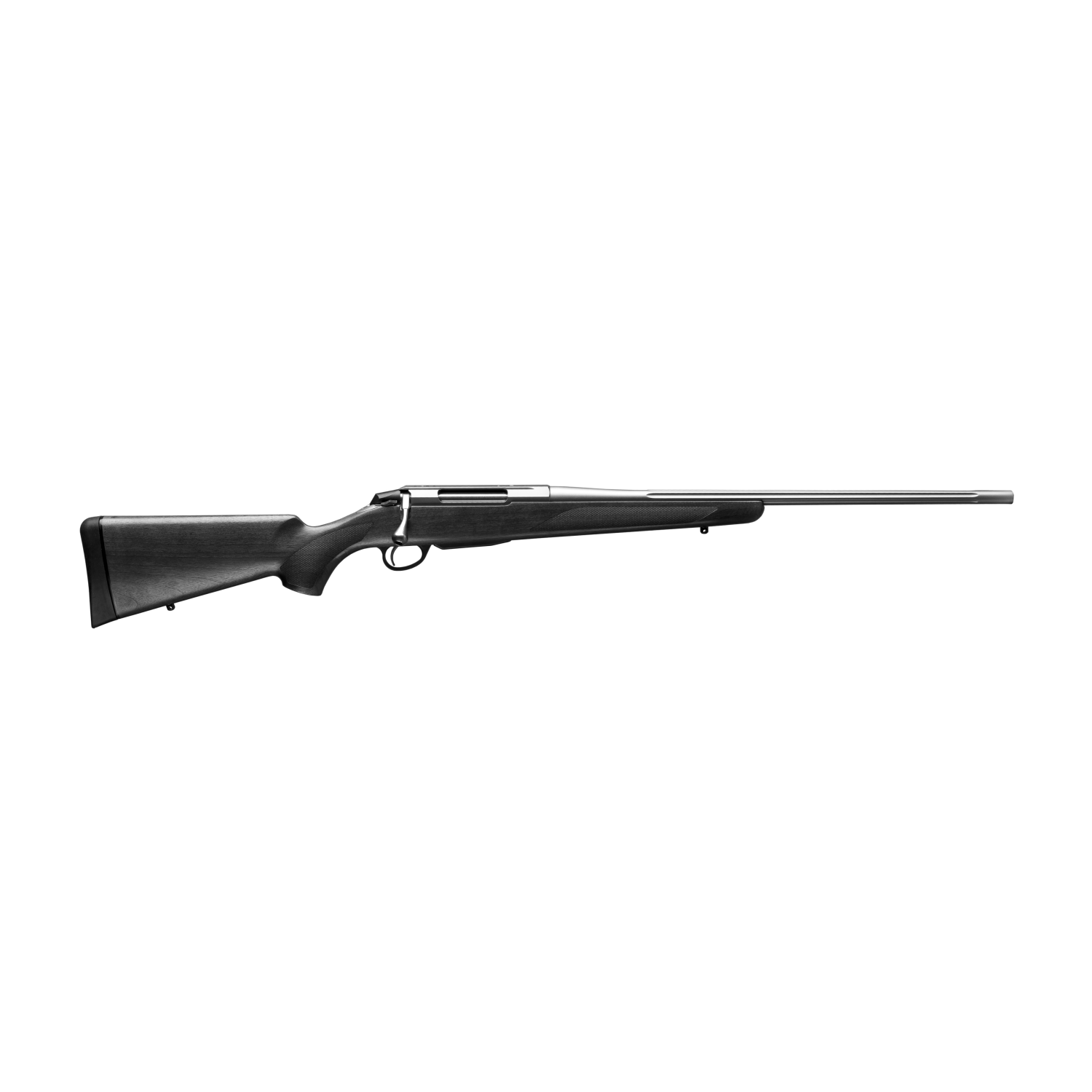 Key features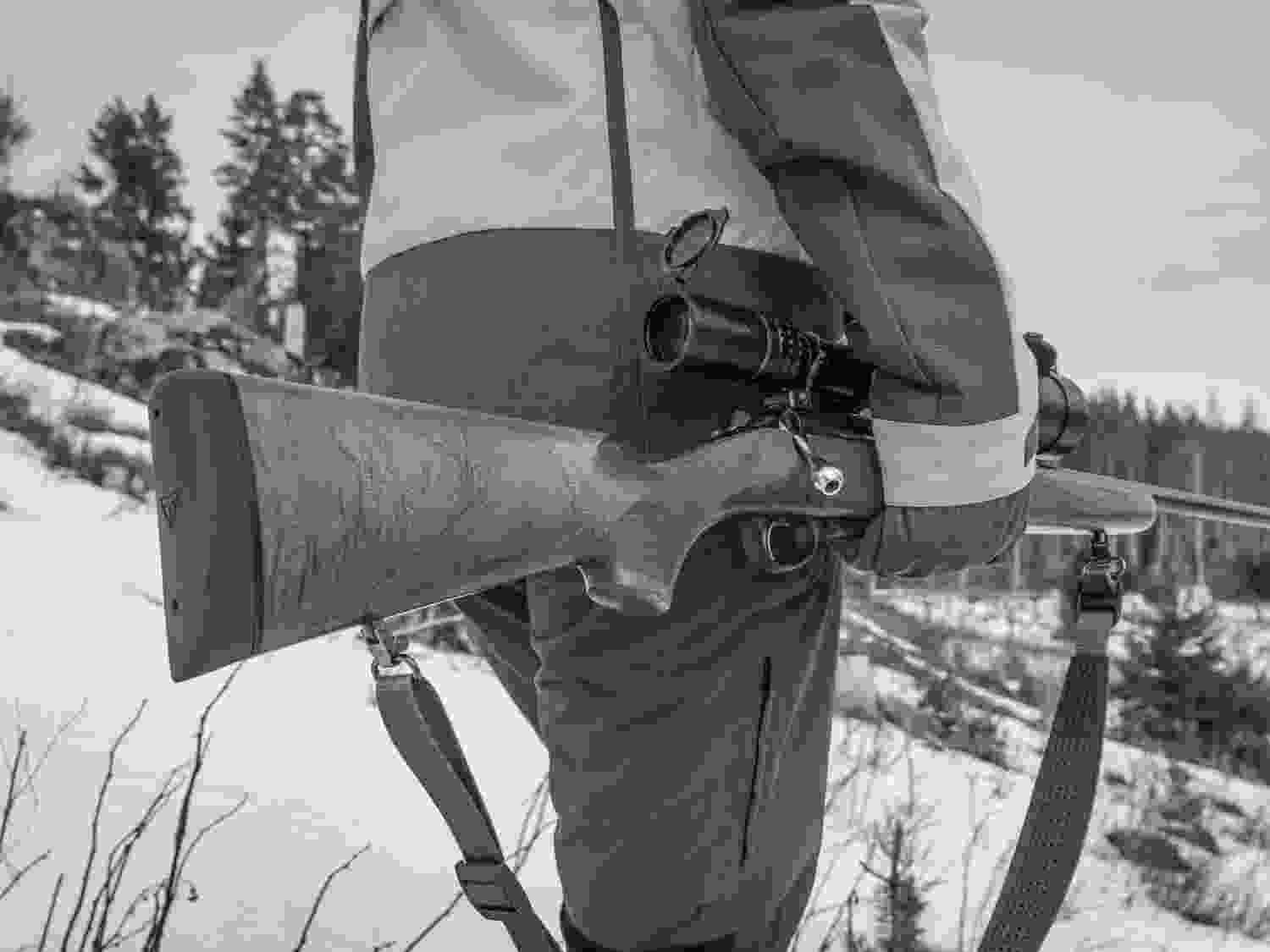 Classic design never goes out of fashion. The traditional oiled wallnut stock is a tribute to Tikka's history. Checkerings guarantee a good grip meaning you can be more sure of the shot.
Configurations for Your Needs
Product model

Tikka

T3x

Hunter Stainless Oiled Brown Stainless

Tikka

T3x

Hunter Stainless Oiled Brown Stainless

Tikka

T3x

Hunter Stainless Oiled Brown Stainless

Tikka

T3x

Hunter Stainless Oiled Brown Stainless

Tikka

T3x

Hunter Stainless Oiled Brown Stainless

Tikka

T3x

Hunter Stainless Oiled Brown Stainless

Tikka

T3x

Hunter Stainless Oiled Brown Stainless

Tikka

T3x

Hunter Stainless Oiled Brown Stainless

Tikka

T3x

Hunter Stainless Oiled Brown Stainless

Tikka

T3x

Hunter Stainless Oiled Brown Stainless

Tikka

T3x

Hunter Stainless Oiled Brown Stainless

Tikka

T3x

Hunter Stainless Oiled Brown Stainless

Tikka

T3x

Hunter Stainless Oiled Brown Stainless

Tikka

T3x

Hunter Stainless Oiled Brown Stainless

Tikka

T3x

Hunter Stainless Oiled Brown Stainless

Tikka

T3x

Hunter Stainless Oiled Brown Stainless

Tikka

T3x

Hunter Stainless Oiled Brown Stainless

Tikka

T3x

Hunter Stainless Oiled Brown Stainless

Tikka

T3x

Hunter Stainless Oiled Brown Stainless

Tikka

T3x

Hunter Stainless Oiled Brown Stainless

Tikka

T3x

Hunter Stainless Oiled Brown Stainless

Tikka

T3x

Hunter Stainless Oiled Brown Stainless

Tikka

T3x

Hunter Stainless Oiled Brown Stainless

T3x

HUNTER STAINLESS FLUTED

T3x

HUNTER STAINLESS FLUTED

T3x

HUNTER STAINLESS FLUTED

Tikka

T3x

Hunter Stainless Fluted Oiled Brown Stainless

T3x

HUNTER STAINLESS FLUTED

T3x

HUNTER STAINLESS FLUTED

Tikka

T3x

Hunter Stainless Fluted Oiled Brown Stainless

Tikka

T3x

Hunter Stainless Fluted Oiled Brown Stainless

Tikka

T3x

Hunter Stainless Fluted Oiled Brown Stainless

Tikka

T3x

Hunter Stainless Fluted Oiled Brown Stainless

Tikka

T3x

Hunter Stainless Fluted Oiled Brown Stainless

T3x

HUNTER STAINLESS FLUTED

T3x

HUNTER STAINLESS FLUTED

Tikka

T3x

Hunter Stainless Fluted Oiled Brown Stainless

T3x

HUNTER STAINLESS FLUTED

T3x

HUNTER STAINLESS FLUTED

T3x

HUNTER STAINLESS FLUTED

T3x

HUNTER STAINLESS FLUTED

T3x

HUNTER STAINLESS FLUTED

T3x

HUNTER STAINLESS FLUTED

T3x

HUNTER STAINLESS FLUTED

T3x

HUNTER STAINLESS FLUTED

T3x

HUNTER STAINLESS FLUTED

T3x

HUNTER STAINLESS FLUTED

T3x

HUNTER STAINLESS FLUTED

T3x

HUNTER STAINLESS FLUTED

Tikka

T3x

Hunter Stainless Fluted Oiled Brown Stainless

Tikka

T3x

Hunter Stainless Fluted Oiled Brown Stainless

Tikka

T3x

Hunter Stainless Fluted Oiled Brown Stainless

T3x

HUNTER STAINLESS FLUTED

T3x

HUNTER STAINLESS FLUTED

T3x

HUNTER STAINLESS FLUTED

T3x

HUNTER STAINLESS FLUTED

Tikka

T3x

Hunter Stainless Fluted Oiled Brown Stainless

Tikka

T3x

Hunter Stainless Fluted Oiled Brown Stainless

Tikka

T3x

Hunter Stainless Fluted Oiled Brown Stainless

Tikka

T3x

Hunter Stainless Fluted Oiled Brown Stainless

Tikka

T3x

Hunter Stainless Fluted Oiled Brown Stainless

Tikka

T3x

Hunter Stainless Fluted Oiled Brown Stainless

Tikka

T3x

Hunter Stainless Fluted Oiled Brown Stainless

Tikka

T3x

Hunter Stainless Fluted Oiled Brown Stainless

Tikka

T3x

Hunter Stainless Fluted Oiled Brown Stainless

Tikka

T3x

Hunter Stainless Fluted Oiled Brown Stainless

T3x

HUNTER STAINLESS FLUTED

T3x

HUNTER STAINLESS FLUTED

T3x

HUNTER STAINLESS FLUTED

T3x

HUNTER STAINLESS FLUTED

T3x

HUNTER STAINLESS FLUTED

T3x

HUNTER STAINLESS FLUTED

T3x

HUNTER STAINLESS FLUTED

T3x

HUNTER STAINLESS FLUTED

Tikka

T3x

Hunter Stainless Fluted Oiled Brown Stainless

SKU