How I became a hunter – Nicklas Peltola
Everyone has their own story of how they became interested in hunting and how it eventually became a way of life. For some, it may have been influenced by family and friends, for others it may have been a spontaneous interest. In this series, we follow different stories of how they became hunters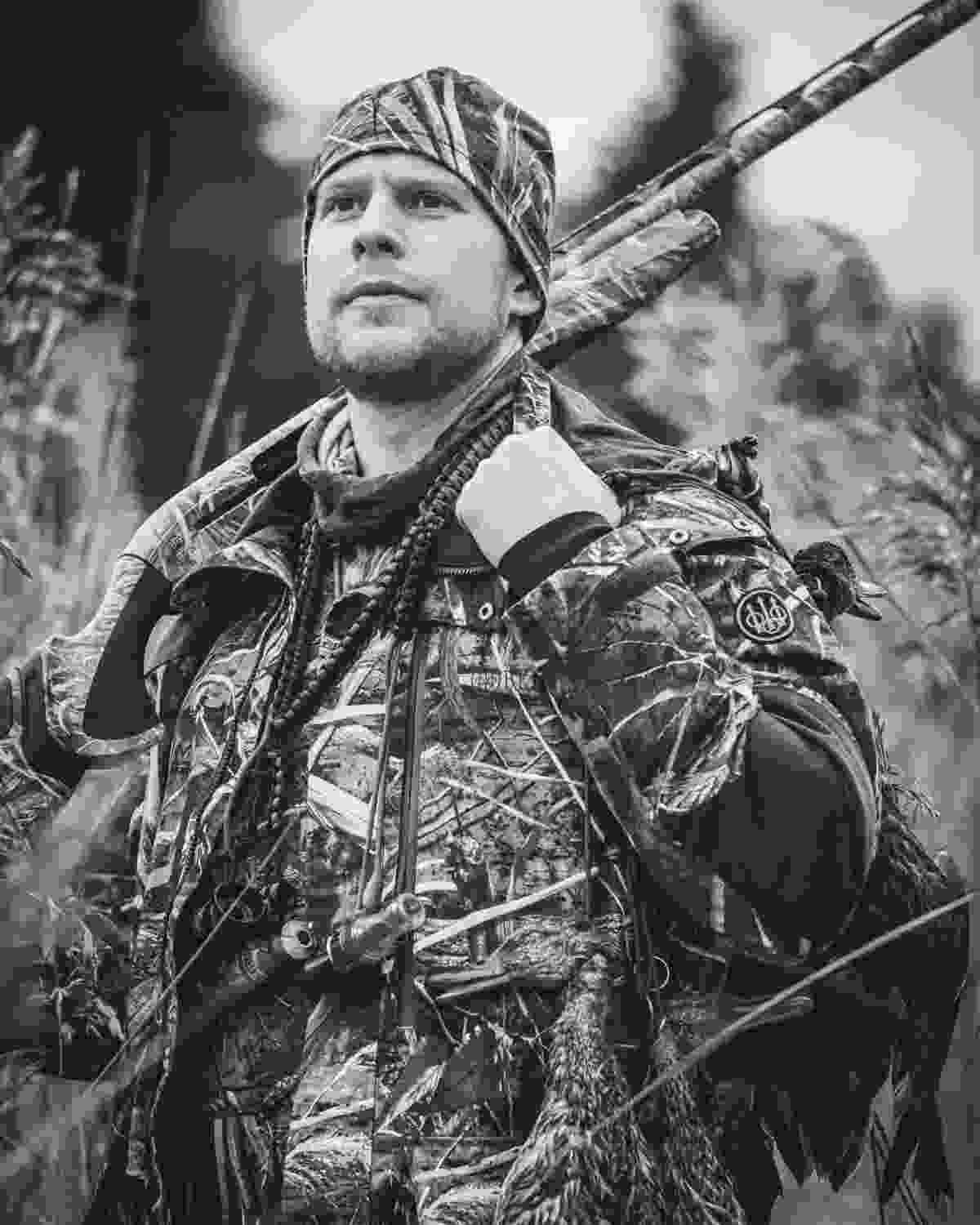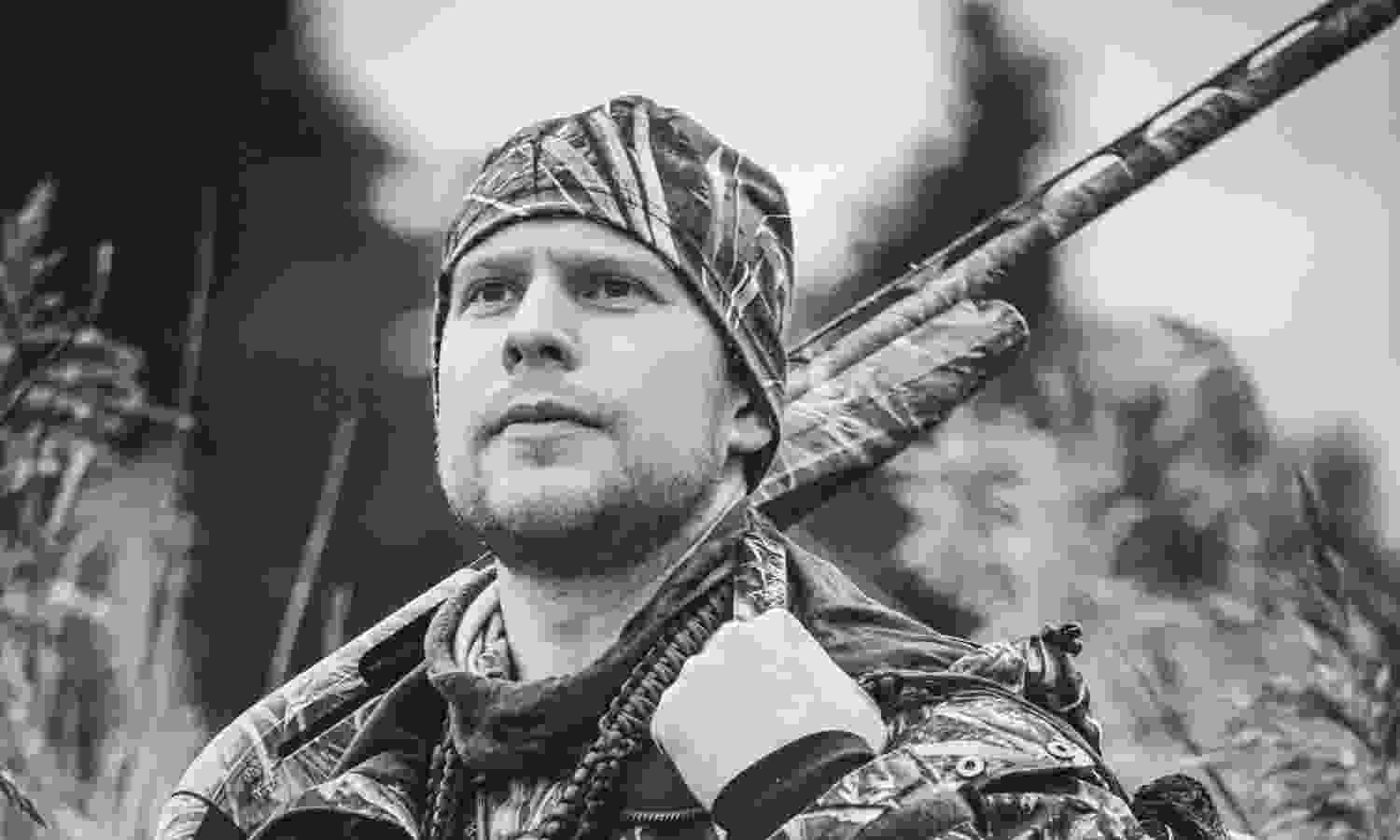 I was introduced to hunting when I was 8 or 9 years. My grandpa has been hunting all his life and I spent a lot of time with my grandma and grandpa at their cottage in the summer when my parents were at work. At a nearby shooting range, we learned how a rifle and a small rifle work. What I remember is the rattling of the targets and the way the binoculars showed the white turning black. It was a great feeling. Shooting was fun and at the same time I had a sense of achievement.
Grandpa and I went a few times to see the black grouse and go duck shooting. Then there was a very long break. After the army, I started hunting as a hobby.
After obtaining my hunting licence, I resumed the hobby with my grandpa and his gun. We went to watch for ducks. Sometimes he used the gun and sometimes he gave it to me. But nothing came of it, as I had never practised with a shotgun. I learned that you can't go hunting without practice.
I bought my first shotgun after two years and my first kill was a female mallard duck. I can still remember the date and even the time.
Rifle hunting came much later and the first game I shot was a male deer, which was done with a Tikka T3x Deerhunter, which I still use. This was only a few years ago.
With Sako's help, I got more involved in rifle hunting, and I joined a hunting club. Rifle shooting and practice really started with this.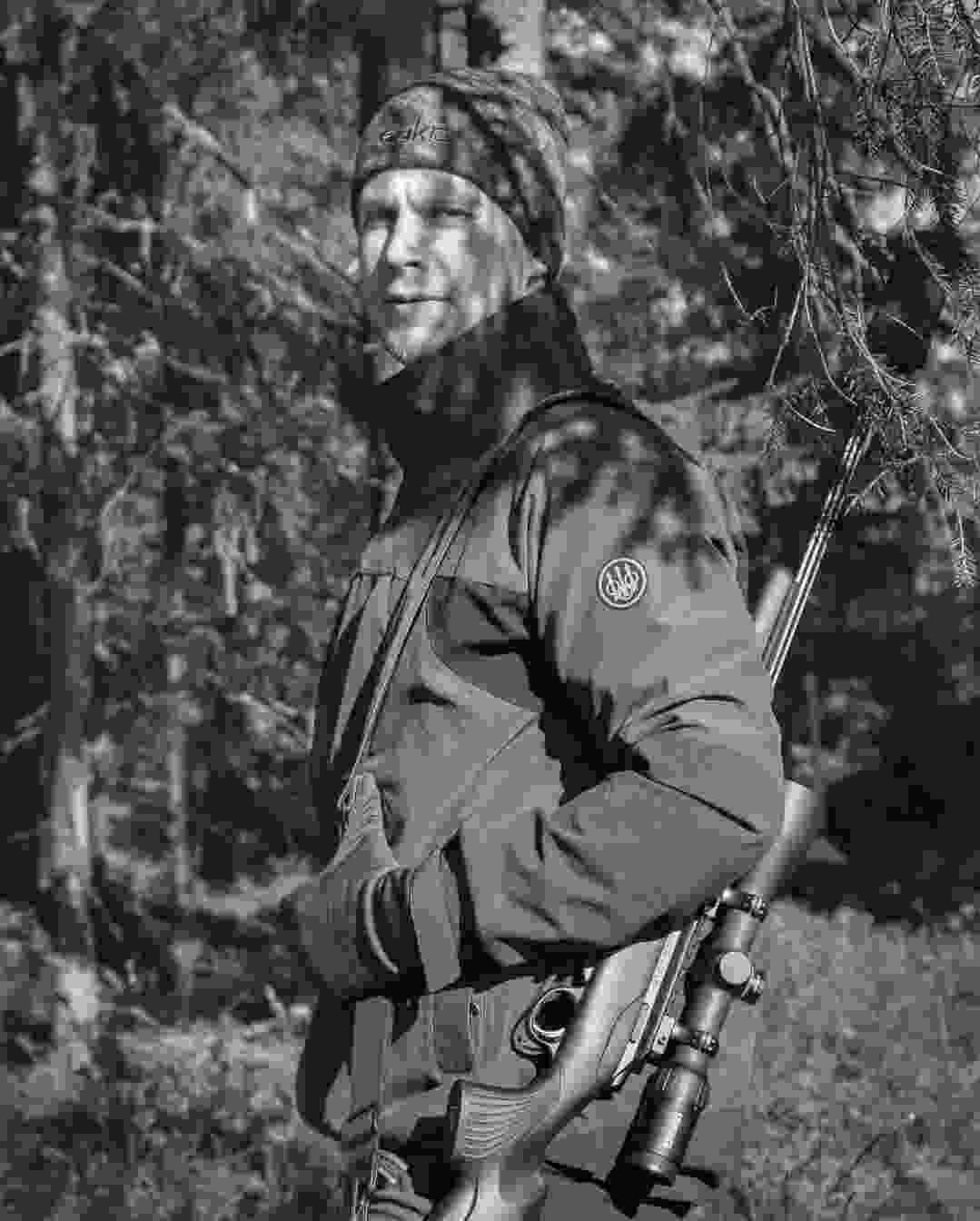 Nowadays I hunt all year round, and different game depending on the season. The early months of August to October are spent in pursuit of birds. When the frosts arrive here in the Vaasa region, the waterfowl disappear and then we move on to rifle- and stalking pursuits and chases.
I use as much of the game I hunt as possible – anything I can eat, I do eat. I have also made a few trophies for myself as souvenirs.
I also collect all the nuisance birds and give them to the retrieving dogs for practice.
Hunting is now a part of everything in my everyday life. In the summer, I practise at the shooting range for the hunting season. At home we largely only eat game meat, even the children. Game is real organic food, locally produced. I've already done a good job of passing on the hunting tradition to the next generation. My kids have also been on hunts, and they love it. They eat whatever game is brought home. When out shopping, if my son is given the choice between pizza and meat, he always chooses duck.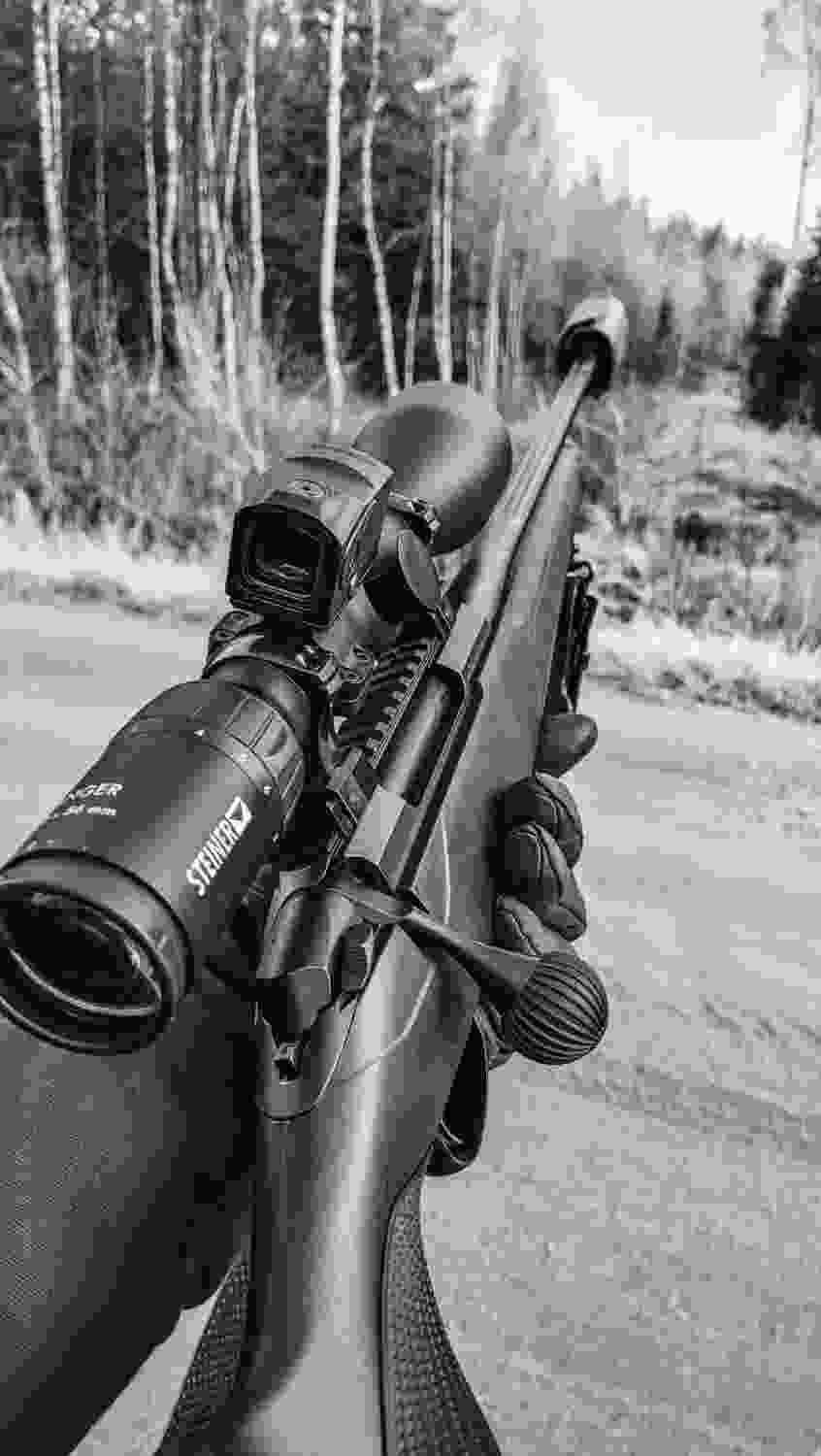 My attitude to hunting has changed over the years. When I started hunting in my early twenties, the hobby was very prey-oriented. The focus was solely on wanting to catch the prey. Today I enjoy just being in nature. If I don't get the feeling that it's a good time to shoot, I don't shoot. Last autumn, I came across a fawn. It was staring at me from the field and I looked through the binoculars and said, "It's still a bit small, let it grow. In that moment, I could follow nature and get to know the animal in a completely different way than if I had immediately pulled the trigger.
Nowadays, I take a completely different approach to what is happening in the natural world around me. I pay attention to the conditions in general, as well as from the animals' point of view. I want to listen and learn from nature and savour it.
It's not so urgent any more. I can take my time with hunting too. In the forest, you can spend hours doing nothing, just sitting quietly on the stump of an old fir tree and contemplating. In winter, we monitor the animals with a game camera on a salt block. We collect information about how the animals are doing and what individuals are in the area. In the heart of winter, the animals are also fed and looked after to make sure they're doing well.
Even now, there is a very fine buck in the area. But I have not gone after it, knowing that there are much poorer specimens nearby. Part of selective hunting is trying to maintain a good quality stock. You have the opportunity to influence this through your own actions.
There have been some difficult moments in my life: the deaths of loved-ones and the breakup of my family. In those moments, nature has especially brought support and peace to me so that, when it's otherwise turbulent around me, nature is a familiar and safe place. It's always there and you can go there and don't have to think too much about it. I find peace in nature. Also, if things are hectic around you, for example with work, nature and hunting help to reset the situation.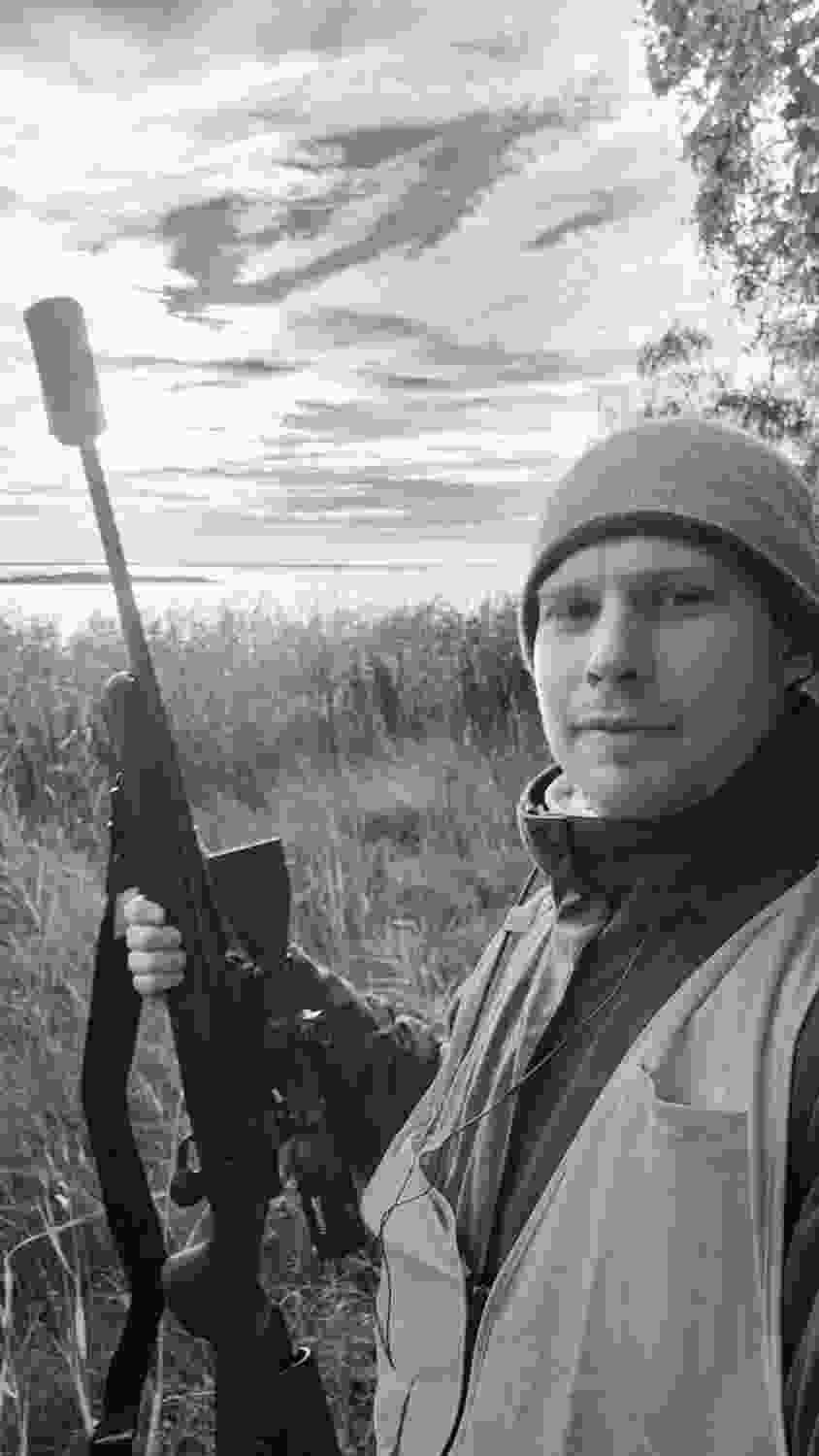 My wilderness skills have also improved with hunting and sometimes I can just as easily grab a mushroom basket and go mushroom picking. It's nice to observe nature and animals while at the same time not thinking about hunting at all, but about nature and what's happening there.
I have learned to be a calm and selective hunter and I want to continue this in the future. Every new hunter makes his own mistakes, and so have I. I would like to teach others to be calm and not to disparage new hunters or hunting methods but to learn throughout life.
I would like to see and experience a lot, to get to know different hunting cultures and different kinds of game. How and what is being hunted and what its habitat is. Of course, you ignore that fact that, thanks to engineers, this hobby is also a way of getting to know new products and technologies.
I've met a lot of new people at hunts with whom I've become really close friends. I would never have met them if I wasn't a hunter.
All photos: Jaktstund