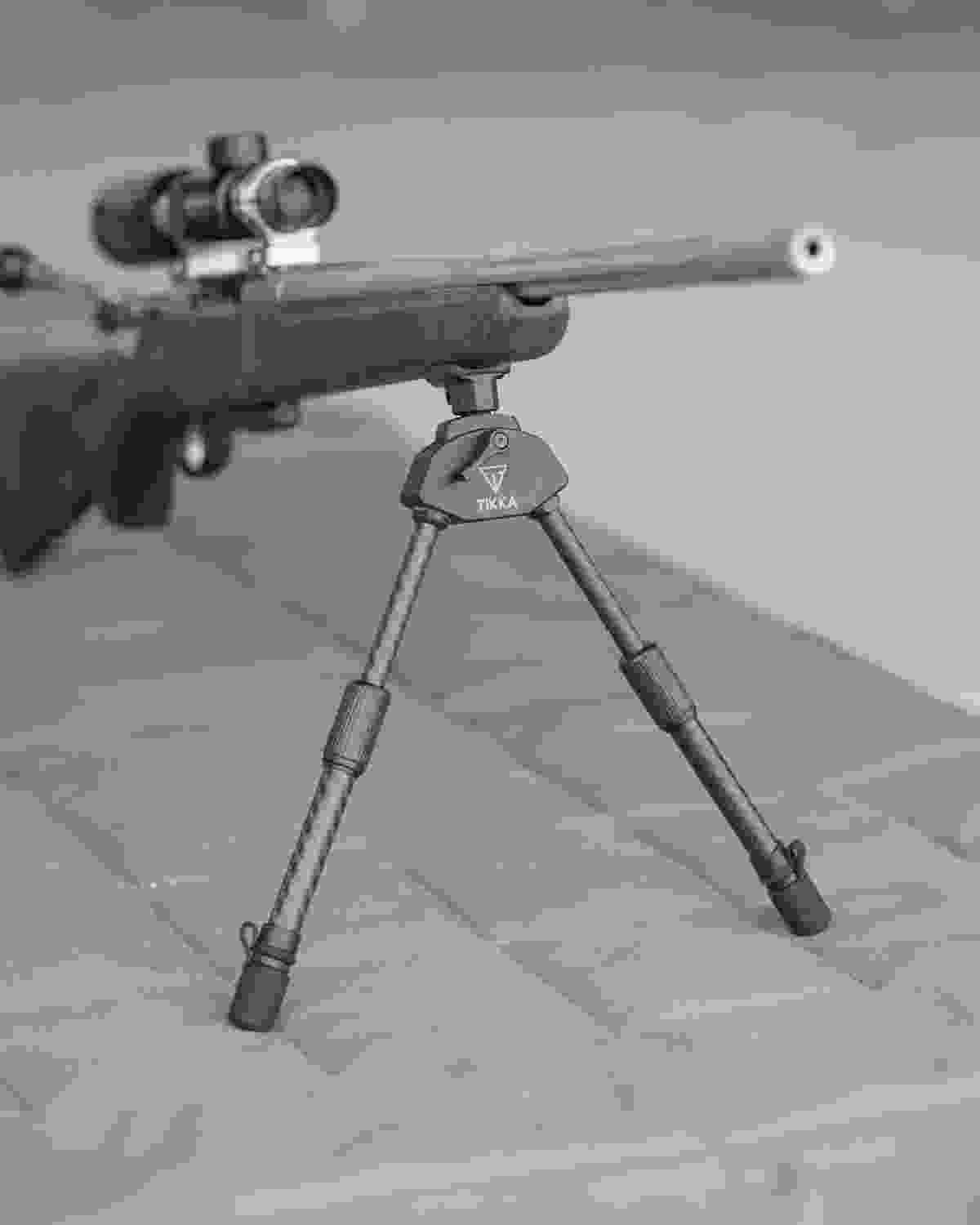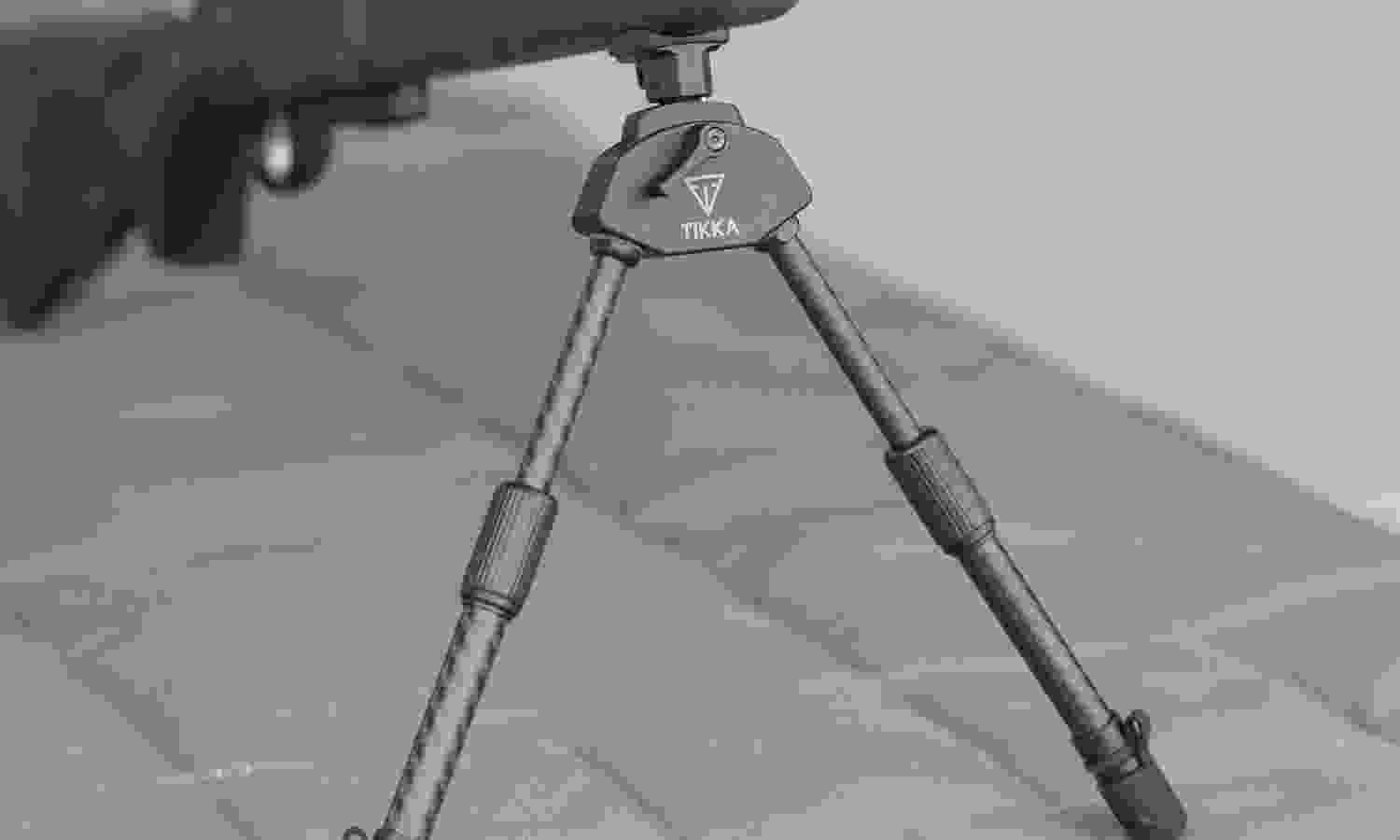 Tikka bipod
Stability in every shot with Tikka bipod
This modular and ultra-light bipod shooting rest allows hunters to move freely without it attached to the rifle. Made of high-quality carbon fiber and anodized aluminum, it weighs only 170 grams and includes adjustable legs with rubber feet and retractable spikes.
Stable and accurate: the perfect Tikka bipod for any shooter
Tikka Bipod
The remarkably light and modular bipod offers the hunter freedom of movement when the bipod is detached from the rifle. Thanks to its magnetic adapter, the bipod is reattached within seconds when you need it again. The first-grade carbon fibre and hard-anodized aluminium construction make the bipod incredibly light, weighing only 170 grams. The bipod has a swing feature that can be tightened without tools, providing the shooter with a balanced position on uneven terrain or surfaces. Height-adjustable legs have removable rubber pads that hide ice spikes underneath them. The legs are easy to adjust with just one hand.
Key benefits
Lightweight: Only 170 grams

Modular: Can be easily removed from the rifle

Quick attachment: Magnetic adapter

Versatile: Adjustable for uneven terrain