Sako launches a new Sako 90 hunting rifle family for mountain and backcountry hunting as well as for traditional game hunting
Sako, the leading Finnish manufacturer of world-renowned rifles and cartridges, refines the high-end product category in the bolt-action rifles for passionate outdoorsmen and hunters by introducing Sako 90 product family – reborn to enhance your senses.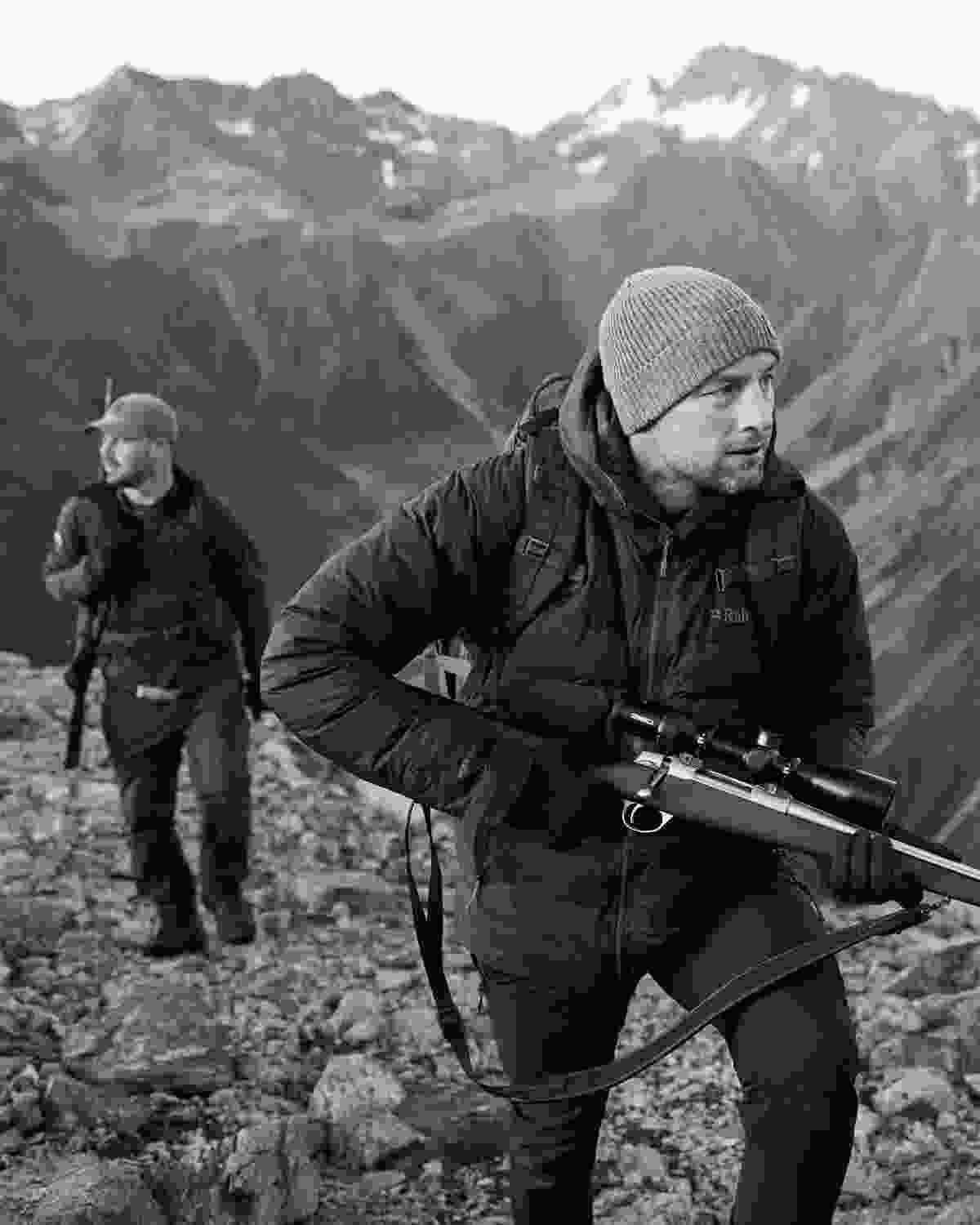 Our world's most advanced bolt action rifles evolve and improve to be even smoother, lighter and accurate. Sako 90 is the ultimate rifle series reborn to enhance your experiences in the wild. The supreme companion for your journeys, developed together with you – the hunter.
The new Sako 90 rifle family builds on the strong 25 years of recent success of Sako company and product brand in the high-end bolt-action hunting rifles – a journey that started with the legendary Sako 75 family and continued with the Sako 85 family. Sako 90 product family comprises of 7 distinctively designed rifle models that are carefully tailored for mountain and backcountry hunting as well as for the traditional game hunting disciplines.
The Sako 90 family has three dedicated rifle models (Sako 90 Peak, Sako 90 Quest and Sako 90 Quest Ultra) designed to passionate mountain and backcountry hunters, who are inspired by experiencing the great outdoors and are ready to take up hunting challenges in high altitudes while demanding the absolute best performance, robustness, light weight and balance from their rifle. Sako 90 family has also 4 dedicated rifle models (Sako 90 Hunter, Sako 90 Bavarian, Sako 90 Adventure and Sako 90 Varmint) embracing the specific requirements of the classic game hunting disciplines ranging from big to small game, says Miikka Tamminen, R&D Director, Sako Ltd.
The Sako 90 rifle platform builds on the legacy strongholds of Sako 85 family, providing our customers the legendary Sako hunting experience with ultimate accuracy, reliability and smoothest operation in the market – the attributes that the Sako company and Sako product brand has become known for over the past decades. This, coupled with the enhanced rifle ergonomics, improved receiver operation, introduction of the new Sako carbon fiber barrel and new coatings are the elements of Sako 90 product family – to deliver on our Sako brand promise of providing unparalleled hunting experiences for those who demand the best, Miikka Tamminen continues.
The launch of Sako 90 rifle family is an important milestone for Sako and for our business partners on our journey to build on the insights and feedback from our customers in renewing the Sako brand and the Sako branded offerings – to stay on top of the the evolving needs and desires of our passionate and committed customers, says Petri Rolig, Rifles Business Unit Director, Sako Ltd.
Sako 90 products are launched globally on the 10th May 2023 through a global Digital Launch Event, and through Sako's new global website (www.SAKO.GLOBAL). Sako 90 products are available at selected local dealers around the world from 10th May 2023 onwards. Sako 90 family models have 5 different action sizes tailored to different caliber groups. The first batches of Sako 90 products available at dealers feature small (up to .308Win) and large (magnum calibers) action sizes. Other action sizes and related caliber groups will become available at dealers later in 2023 and 2024 The Sako 90 Quest Ultra model featuring the new Sako carbon barrel will become available at dealers in Q4 2023.
Sako 90 product family – key feature & technology highlights
The Sako 90 receiver is designed for ultimate accuracy and smoothest operation
All Sako 90 rifle models feature a receiver that is designed to minimize contact area between bolt and receiver to achieve the world's smoothest bolt operation. Receivers are manufactured using broaching operation that creates internal surfaces matching the profile of the bolt locking lugs. Sako -broaching is a method where steel is carved to the desired shape by pushing multiple bolt-shaped cutting tools through the receiver. This method creates straight interior and smooth surfaces for the bolt to move inside the receiver. The smoothest bolt operation is of paramount importance to achieve fast repeated shot when needed. Sako bolt is so smooth that you can keep your sightline while loading a new round to the chamber.
Receiver is the heart of the rifle. All key components are directly linked to it. Receiver takes and transmits the recoil forces and that's why the shape design, material and bedding needs to be done in harmony to achieve repeatable accuracy. Sako 90 receiver design has been reinforced from the past. Torsional bending and twisting has been minimized by designing desired shapes to critical areas, especially on top of the ejection port. Sako 90 has flat receiver bedding that creates better repeatable accuracy than conventional round receiver design. Accuracy in mind the Sako 90 bedding with its steel recoil lug and finetuned surfaces work together to ensure that all components return to same state after each shot, enabling repeatable accuracy.
Sako 90 has different receiver sizes tailored to different caliber groups. This enables the shortest bolt throw distance for that caliber size enabling fast bolt operation and fast consecutive shot to target. Optimized receiver size also ensures that you are not carrying extra weight when hunting.
Sako 90 family models feature flexible optics mounting solutions
Models with Picatinny receiver offer machined-in Picatinny interface for repeatable accuracy. Models with Optilock receiver enable clear view through open sights while ensuring reliable scope and red dot mounting.
The Sako bolt is the most reliable, field tested and proven bolt in the market - to ensure maximum safety and robust push-feed operation
All Sako 90 rifles have 3-locking-lug design. In conjunction with the different action sizes the locking lug surface area has been optimized so that all caliber groups have maximum lug surface area. Sako 90 bolt locking lugs are manufactured to always ensure a full contact with the counterpart surface. On top of this every Sako 90 are factory tested (CIP-test) prior shipping with two high pressure shots at the Sako factory. This all works to ensure maximum safety. Robust ejection of an empty case in Sako 90 rifles is ensured by double plunger arrangement famous from the acclaimed Sako TRG family of military & law enforcement sniper rifles. This is especially important when hunting dangerous game. The Sako bolt operation has been verified by over 5 million cycles without malfunction. The Sako bolt is the most reliable, field tested and proven, to ensure the safety and robust operation of Sako 90 rifle platform.
Increased accuracy through clean, crisp and easily adjustable trigger operation
All Sako 90 models feature a multi-adjustable trigger mechanism, which offers user to choose from five different weight of pull settings without disassembling the rifle. By having a possibility to change quickly between clearly marked weight of pull settings it is easier to adopt the rifle to each discipline. This also provides a consistent way to learn to pull the trigger to achieve maximum accuracy. Trigger blade position can also be adjusted for the best shooting ergonomics for any hand size.
Sako carbon stock with extremely robust, solid and light 3D meshed with low noise signature - to manage recoil forces and to enhance rifle's repeatable accuracy
Specific models of Sako 90 rifles are offered with light weight carbon fiber stocks. Sako 90 carbon stocks utilize technology called resin transfer molding (RTM) that is used by aerospace industry in critical and demanding areas, where structure needs to be extremely stiff and light at the same time. Sako RTM technology uses precisely machined molds and vacuum technique to get the resin and carbon filaments bond to create a multi layered 3D mesh structure that goes every direction around the stock. This technology provides a solid foundation for the stock to handle all recoil forces. Woven carbon mesh together with high-tech porous internal structure reduces recoil forces so that even a light rifle is comfortable to shoot. The carbon layup structure is also very temperature stable, meaning that shifts in temperature have minimal effect on the dimensions of the stock thus retaining the accuracy of the bedding enhancing repeatable accuracy.
Sako RTM technology provides a construction that is fully enclosed and supported internally forming a very rigid structure with stiff outer shell but without the hollowness and the sound signature of older carbon technologies. Benefit is the creation of ultra robust, light weight stock with low noise signature perfected for the most demanding hunting situations. Sako RTM is tailored technology for any type of hunting where the rifle needs to be carried in varying altitudes and through changing weather conditions. It is ideal way to save weight of the carried gear and thus save energy of a hunter to go further and shoot better.
Sako carbon fiber barrels - balance, lightness and weather-resistance
Specific models of Sako 90 rifles (Ultra models) feature a carbon fiber barrel that is manufactured with unique layering technology. Sako carbon fiber layup process relies on barrel contour specific mold tool that guarantees high tolerance, multi layered and precise carbon filament structure. With this CFM method (carbon fiber molded) the interface between carbon fiber and steel can work perfectly together guaranteeing the ultimate accuracy that our steel barrels are known for. Using dry fibers inside the mold and placing them into a vacuum Sako technology can guarantee homogenous structure throughout multiple carbon fiber layers. This enables extremely stiff structure thus enabling reduced barrel vibration.
Replacing big part of the steel barrel thickness with carbon fiber construction lowers the barrel weight considerably. Balancing point of the rifle can be optimized by lowering the weight throughout the length of the barrel. By having the center of gravity in the mid-part of the rifle will improve the aiming and handling.
Cold hammer forged (CHF) barrels - out of the box Sako-accuracy that lasts longer
All Sako 90 rifles feature match-grade cold hammer forged barrels. CHF barrels do not have to be broken in, but instead have superb out-of-the-box accuracy. Hammer forging creates smoother surface compared to other rifling methods. Because the steel cannot escape when hitting the barrel against the mandrill, it creates a smooth, straight and uniform surface enabling high accuracy. Every Sako barrel muzzle is precisely crowned to enable the pressure to escape the muzzle evenly, improving the accuracy. Crowns are also protected from external hits by recessed shape on the muzzle of the barrel. Absolute geometrical uniformity of the crown is mandatory for the accurate operation of the rifle.
The cold hammer forging technique changes the structure of the steel, increasing its toughness and making the barrel life longer. Hammering barrel against the mandrill will cause the steel crystal structure to reorganize. Metallurgically hammer forged surface has improved heat erosion resistance. When barrels are created through hammer forging you can expect shooting many more rounds without loosing accuracy. When bullet passes freebore and lead areas supersonic gases effect the free bore and lead area the most eroding it so that gases can bypass the bullet thus loosing velocity and accuracy. If metal is softer the gases can detach more metal particles from the barrel causing accelerated material erosion.