The National Defence Training Association of Finland (MPK) to procure new rifles from Sako Ltd
The National Defence Training Association of Finland (MPK) and Sako Oy signed a collaboration agreement on 11 April 2023 at the Sako factory in Riihimäki, Finland.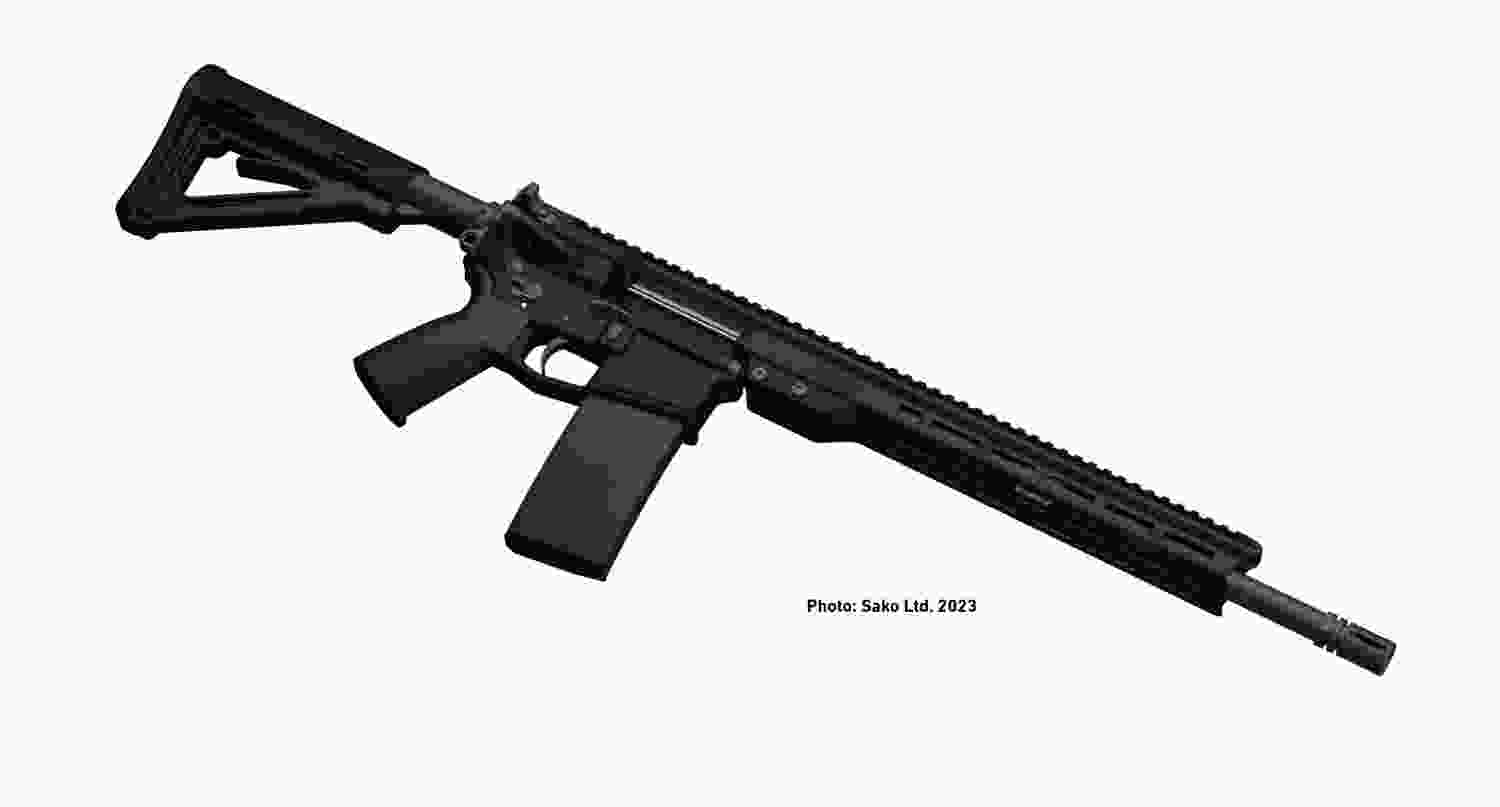 Sako Ltd. will deliver semi-automatic single-shot firearms to the National Defence Training Association of Finland (MPK) for training purposes. The firearms specified in the deal will be delivered in 2024. The total value of the procurement is 1,6 million euros and further to the firearms includes, e.g. weapons equipment and spare components.
The rifles have a calibre of 5.56x45 / 223Rem. The firearms are compatible with rounds of either calibre.
"Thanks to MPK for the trust we have received. We are glad to support Finnish national defence training on our part and believe that this procurement will play a significant role in Finland's national defence capability and training. The Finnish Defence Forces and MPK will have the same basic structure of products, which will certainly offer synergy benefits to both parties. It is also great that national defence training can rely on a domestic product, as this will also improve the security of supply", states Raimo Karjalainen, Sako Group CEO and Board Member.
The rifles will primarily be used for the training provided by the National Defence Training Association of Finland that is designed to contribute to military readiness and is based on the firearm training programme of the Finnish Defence Forces. The training is attended by voluntary reserve members and other participants engaging in voluntary national defence training.
"We are pleased that it was possible to select from several high-quality products as part of our tendering process. Based on usage and suitability tests, this procurement will supply us with a product that matches our requirements extremely well. In the future, we will be even better positioned to respond to the high demand for training in the use of firearms across the entire nation", says Antti Lehtisalo, MPK Executive Director.
The rifles to be delivered are based on the same AR construction as the new firearms supplied to the Finnish and Swedish Defence Forces, which Sako Ltd published a news report about in March 2023.
https://www.epressi.com/tiedotteet/talous/suomen-ja-ruotsin-puolustusvoimat-hankkivat-yhteisen-kasiaseperheen-sako-oylta.html?customer=7429